Ex-official in Maryland convicted on 3 prostitution charges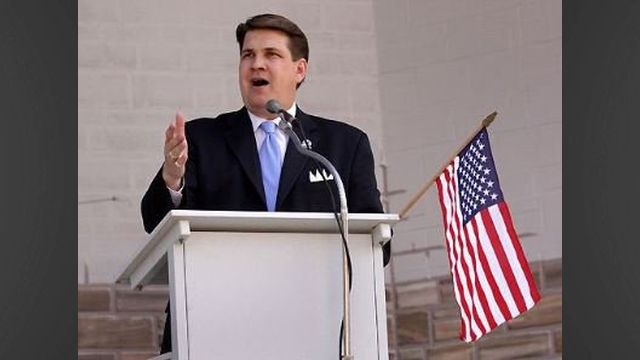 (AP) – The former president of a Maryland county commission has been found guilty of three misdemeanor prostitution-related offenses.
Forty-four-year-old Blaine Young of Union Bridge was found guilty Tuesday in Anne Arundel County District Court. The judge gave Young probation before judgment, and ordered him to pay a $200 fine and to serve a year of unsupervised probation.
 
Young's lawyer did not immediately return a call seeking comment.
 
Young was arrested in February in a hotel room near Baltimore-Washington International Airport. Prosecutors say he answered an online ad and paid an uncover officer $60 for an expected sex act. He testified at trial that he went to the hotel for a massage.
 
Young was elected to the Frederick Board of County Commissioners in 2010 and lost a bid for county executive in November 2014.