After string of heroin overdoses Cambridge calls for change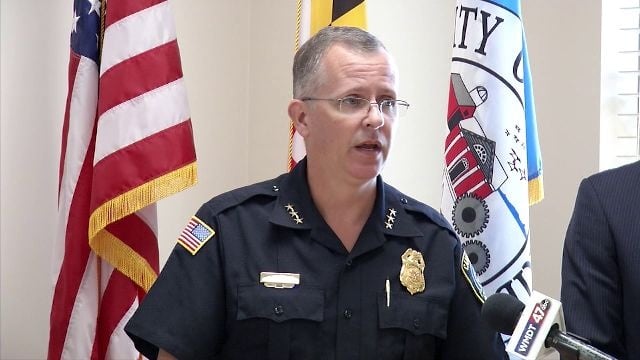 A string of heroin overdoses in Cambridge led police officials to hold a press conference Tuesday, calling for everyone to do their part to help find a solution.
In less than a week Cambridge has had six overdoses, one of those six was fatal. Another three out of those six all happened within half and hour of each other.
The uptick in overdoses was enough for both police and the city mayor Victoria Jackson-Stanley to say the city is experiencing a drug problem.
Chief of police Dan Dvorak said the overdoses also hint that dealers in the area may be mixing their heroin.
"It leads me to worry that we have some heroin that's being mixed with some especially bad stuff," said Dvorak.
The suspected bad stuff, fentanyl, a drug that police say is stronger than heroin and increases the chance a user overdoses.
Dorchester County States Attorney Bill Jones said intelligence shows that heroin may be getting cut with fentanyl in Mexico before it crosses the border and that local dealers may be adding more fentanyl when they get their hands on it.
The drug is dangerous to police because skin contact with it can lead to illness or death.
Jones said the solution to heroin problem is two-fold. One, there needs to be a crackdown on the prescription pill problem in the area. Second, everyone needs to come together to play their part.
"It requires everyone," Jones said. "For that reason I am launching an initiative that will bring together all of the parts of this problem to lay our cards on the table."
The initiative will look at what tactics police are using to prevent drugs from coming in to the city and being sold, ensure prosecutors are putting away dealers and suggesting suspended sentences with chances for treatment for addicts.
It will also ask treatment providers what they're doing to get addicts help.
Dorchester County Addictions Program Director Donald Hall says that help must be taken to the addicts because most of the time they won't come to get it.
"What we have to do is we have to connect with those that are out there just suffering and get them to treatment," Hall said.
Hall said his department has hired two more peer specialists to help with that outreach.
Jackson-Stanley and Dvorak also called on members of the community to help, saying if people know someone who is struggling with addiction to direct them to the county health department for assistance.