UPDATE: Fmr. police chief facing misconduct charges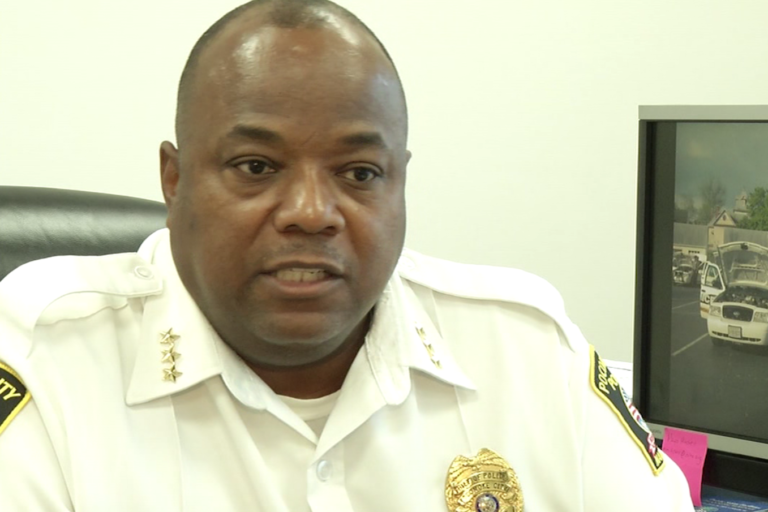 Former Pocomoke police chief, Kelvin Sewell, and former Pocomoke police lieutenant, Lynell Green, are both facing 2 misdemeanor counts each.
The indictments came down Tuesday. Sewell and Green are looking at similar counts.
Count 1: Conspiracy to commit Misconduct in Office.
Count 2: Misconduct in office.
Although a Worcester County grand jury issued the indictment, we're told that is strictly because the alleged crimes took place in Worcester County. It appears Maryland State Prosecutor, Emmit Davitt, is handling this matter, not the Worcester County State's Attorney.
This is important since Worcester County State's Attorney, Beau Oglesby, is currently embroiled in a federal lawsuit with Sewell, Green, and another former Pocomoke police officer, Franklin Savage.
Wiley Rein LLP, the law firm representing the three former Pocomoke city employees filed the federal suit jointly with the Washington Lawyers' Committee for Civil Rights and Urban Affairs, and the ACLU of Maryland. The suit accuses Pocomoke City, the Worcester County Sheriff's Office, the Worcester County State's Attorney, and the Maryland State Police of "a conspiracy of race discrimination and retaliation among white officials."
In terms of the current indictment against Sewell and Green, it's not clear why or when the State Prosecutor started investigating them for misconduct. The website of the Office of the Maryland State Prosecutor explains how they only handle specific types of cases:
1) State election law violations
2) State public ethics law violations
3) State bribery law violations involving public officials or employees
4) misconduct in office by public officials or employees
In November 2015, 47 ABC looked into the allegations of racism and retaliation in Worcester County. At the time, Lynell Green was still employed with the Pocomoke City Police Department. The city manager says he resigned on March 18th, 2016.
According to court documents, both Sewell and Green are scheduled to be arraigned on August 17th. We're told they will likely be issued a summons to appear in court. That court hearing could happen in Snow Hill unless a motion is filed to transfer jurisdiction..
47 ABC reached out to Kelvin Sewell and his attorney. On Tuesday, we received an e-mail declining comment on the indictment.