Salisbury community speaks out about national shootings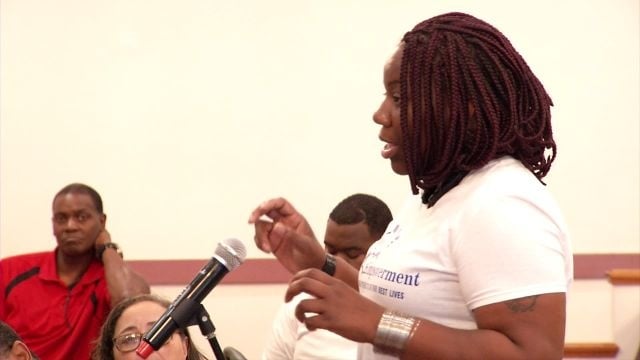 In Salisbury community leaders decided to come together Monday night to hear the thoughts and feelings of people after last weeks traumatic national events. The idea, to truly listen.
Thomas E. Tucker Jr., pastor at St. Paul A.M.E. Zion church believes even though all the specific answers may not be clear yet, meetings like this are the beginning, as long as people are listening.
"A lot of times answers are not, you don't have to give answers, just people need to know, people need to feel like you're listening to them and if people feel like you're listening to them, they'll be ready to work with you," Tucker said.
As productive as the meeting may have been though for vocalizing opinions, the problem Alishia Louis-Potter noticed out of the roughly 50 people that showed up, barely any of those were younger people. The people she believes need to be participating the most.
"I don't think that this generation is going, they're going to come out to these type of events, I think they need to go where they are," Louis-Potter said.
Officials did tell 47 ABC that more meetings like this will be scheduled and that so far this is a step in right direction.