On the 4th, we shouldn't forget why we're celebrating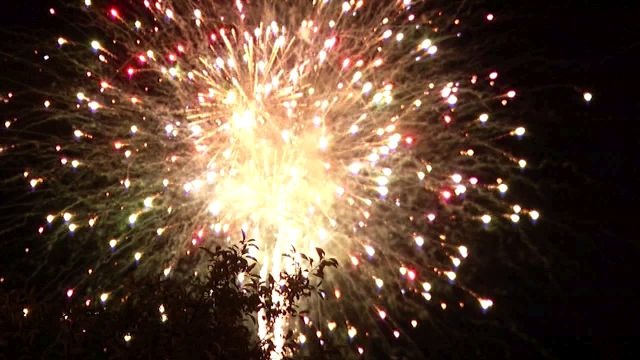 Good friends, a good cookout,  good beer and definitely fireworks, for many that's the Fourth of July. In the midst of that fun though, it's important to remember what the holiday is all about. The United States gaining its freedom, and those who have and continue to protect that.
Dina Parrish used to celebrate the fourth of July like most others.
"I was always happy to celebrate the fourth of July and to acknowledge that it was our independence and our heritage and it meant freedom," Parrish said.
But Parish's son, Bradley, changed the way she thought about the holiday two years ago when he enlisted in the Marine Corps.
Now for Parish, mother of a Marine Corporal serving his second tour of duty in Iraq, the holiday has a much deeper meaning.
"It brings a whole new perspective to things. It makes you stand a little taller, be a little prouder, things mean much more to you, just the United States and what it stands for," Parrish said.
TSgt. Daniel Mills in United States Airforce Reserves used to view the the holiday as just that, a holiday and nothing else.
He believes though that most Americans understand what Independence Day is all about, an understanding that was cemented within him when he earned his wings in 2005.
"It really made me focus in on what was important, sacrifice, you know the independence that this country has for a reason, people have fought for that, died for that," Mills said.
Mills said for the soldiers who spend the fourth overseas, the holiday is a reminder of what they're fighting for.
"You really focus in on the freedoms that we have as a country, you get a lot of excited moments when you do something that you know people would be proud of, or people back home would be proud of," Mills said.
To be clear though, Mills and Parish don't discourage people from celebrating the fourth of July with a barbecue, good friends and fireworks.
In fact, they say they encourage it because it's an example of what our freedom allows.
All they ask is that while you're celebrating your freedom, remember those who secured it in the first place and those who are still making the sacrifice to keep it secure.