Lewes Fire Department honors Tim McClanahan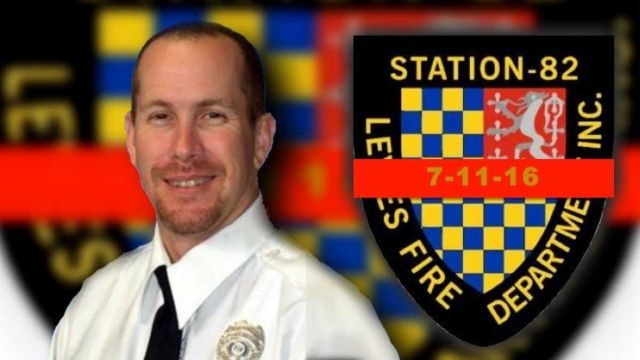 The Eastern Shore joined the Lewes Fire Department and fallen firefighter, Tim McClanahan's, family today to wish him a farewell. McClanahan was killed during routine training with the Deleware air rescue team on July 11th. He served for over 15 years as a firefighter and active community member.
"We can't even begin to comprehend the distance that people have traveled to come out and help us or what they've sacrificed." Said Lewes fire department's spokesperson, Glenn Marshall. " Today is going to be a very long day and probably the toughest, next to when we first learned that we lost him."
The McClanahan family was present at the open casket service to shake hands and receive hugs from those closest to Tim.
Paramedic corporal's told 47 ABC that they were honored to be there. After the commencement of mass funeral services, corporals held the American and state flag as they led McClanahan's casket down the isle and to his resting place.
Proceeding the funeral was the final alarm procession held at the main firefighter station in Lewes on Savannah road. The streets were packed with hundreds of people all wanting to be a part of McClanahan's home going.
Tim leaves behind a wife, 11 year old daughter, and a 20 year old son.