Hazel Youth Center's resource fair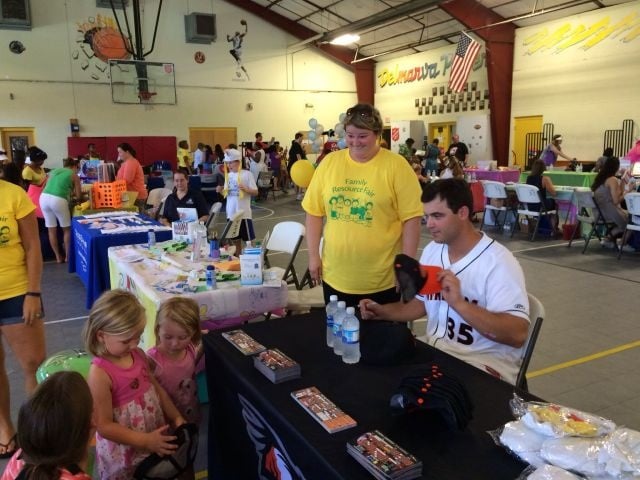 The Salvation Army's Hazel Youth Center hosted their 3rd annual resource fair on North Lake Park Drive Saturday.
This fun filled day came with the perks of lunch, face painting for the kids, a petting zoo, and even a meet and greet with local boxer Alex Guerrero. The funding for this event came from  Wicomico Early Childhood Counseling, Wicomico County Board of Education and the Eastern Shore Parent Resource Alliance –making the entire day free for everyone that attended.
There were  20 different vendors were on site; checking vision , providing checkups for kids and even helping parents sign up their kids for school.
" Parents really needed to know what was available in our community. We first started targeting just families with kids with special needs however we realized very quickly that all families with all different types of needs were out there. Not just children with special needs." said a Wicomico county eductaion representative.
The families that were able to make it out also walked away with school supplies, supplied by Verizon New Pioneers,  for their kids to use this upcoming school season.