Fire officials remember Tim McClanahan as 'energetic' volunteer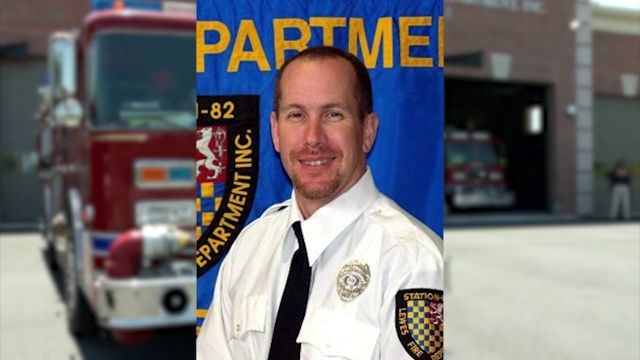 Strung along outside the Lewes Fire Department station 82 is a black mourning banner, which is the same kind hung at all three of their stations.
The banners are in memory of 46-year-old Tim McClanahan.
Sergeant Richard Bratz of the Delaware State Police confirms McClanahan was undergoing a routine hoist training exercise Monday night with the Delaware Air Rescue Team ("DART") at the Delaware Coastal Airport in Georgetown.
McClanahan reportedly fell out of the helicopter.
Lewes Fire Chief Gordon Davis says DART was developed in 2010. The team consists of volunteer firefighters and police from across the state.
In partnership with the Delaware State Police Aviation Unit, they have the capabilities to perform rescues in remote places.
Chief Davis says up until now, there have been no reports of serious injuries in the team's six year history.
"The training is extremely safe, the re-certification training is contracted by the state of Delaware through an outfit that the state use that training and that group, they're on their game when it comes to safety," he explains.
Glenn Marshall, public information officer at the Lewes Fire Department, told media at a press conference Tuesday they are in shock over the death of McClanahan.
"While the Lewes fire department lost a friend, a brother and a brother, we reach out to the family who lost a son, a father and brother," says Marshall.
Chief Davis says McClanahan, a father of two, joined the fire department as a volunteer in 2001. Over time, Chief Davis says he's served many different positions including assistant chief.
"I had the fortunate to work with Tim for many many years and be a personal friend," says Davis. "There's probably not another person I would rather have next to me battling a fire or performing a rescue."
Despite the painful loss, Marshall tells 47ABC they're grateful.
Fire officials and volunteers from a number of departments and companies including Harrington and Rehoboth Beach have reportedly stepped in to assist with calls as Lewes mourns one of their own.
"That reaches out and shows what solidarity we have in the fire service," explains Marshall.
The fatal fall on Monday night remains under investigation by the FAA, with assistance from Delaware State Police.