Dinosaurs arrive at the Delaware State Fair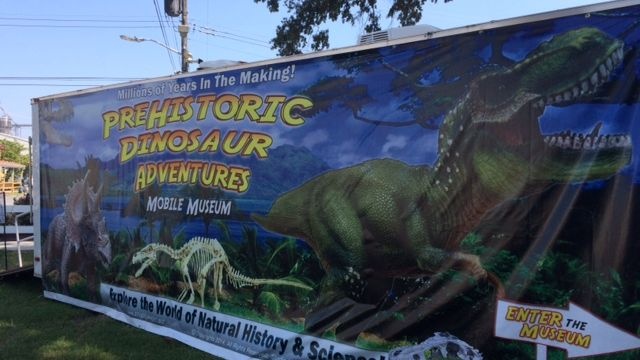 A new exhibit on the Delaware State Fairgrounds is a mobile dinosaur called Prehistoric Dinosaur Adventures.
Museum officials tell 47 ABC they mix in history, science, technology, and the arts for an  interactive learning experience. Fair goers have the opportunity to walk-thru the mobile museum and dig up replicas of the original fossils.
Jim Hutching,  the owner of Prehistoric Dinosaur Adventures says, "so the kids can come in and actually touch  the fossil and feel the bones. See all the little crevices and stuff as it was on earth for the first time when it was cast and documented and cataloged with the museums."
The exhibit is free to all fair goers and museum officials tells us part of this exhibit includes a meet and greet with one of the museum officials dresses up as a baby T-Rex, named Buster.