Arrive Alive teaches fairgoers about drunk driving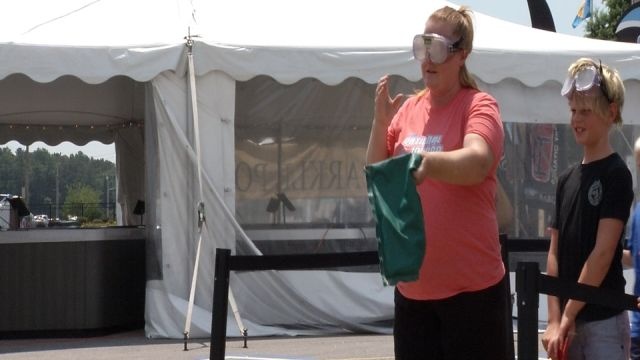 Carnival Games and the Delaware State Fair go hand in hand, but there's a couple games this year that also have a very important lesson to them.
Across from the administrative building, you'll find the arrive alive Delaware tent sponsored by the state office of highway safety.
There gamers learn firsthand just how badly your vision is impaired when your blood alcohol content in above the legal limit by wearing a pair of fatal vision goggles and playing giant corn hole.
"It makes you realize that you're not as 'with it' as you think you are," said Ginger Marino, a fairgoer.
Event coordinator Rachel Hamby said that the goggles simulate what you vision would like if you blood alcohol content was above the legal limit.
"As you drink you slowly get to that point so you don't realize how far impaired you are, so the goggles kind of get you there quicker and so you realize oh this is a lot more difficult than I realize," Hamby said.
Another game they use to demonstrate how impaired you are when you're drunk is by having people get behind the wheel of pedal go kart and try to follow the course they have set up.
Most people don't too to well, but that's the point, to learn that when you're over the legal limit that you're not as smooth as you think you are  and you definitely shouldn't be behind a wheel.