4th of July leftovers last all week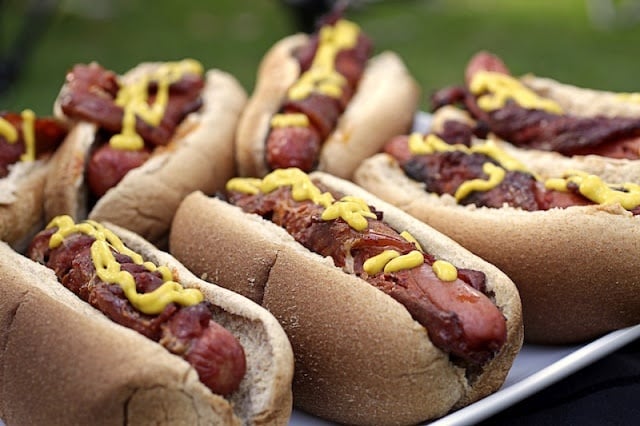 The 4th of July is one of the best holidays to break out your barbecue grill and start cooking!  If you're like most, you've prepared a long list of items to simply throw on the fire and let grill but what do you do with all that food the next day and the day after that?
Outside of deciding who's doing those 4th of July dishes you also have to figure out what to do with all the leftover food. Surely, you don't want to warm up the same leftovers over and over again. 47 ABC spoke to chef Garcia at Ocean View Family Restaurant about ways to not only turn some of those leftovers into breakfast but also tips on how you can make them last all week.
"Your kids are running around the next day of course their going to be hungry and excited." said chef Garcia as he opened up his fridge of leftovers.
You can start putting those leftovers to use the very next morning by beating the line at the grocery store and using some of the food you've packed up in the fridge from the day before.
"Warm up a pan and start chopping up the hotdogs. Throw them in the pan with some onions and tomatoes – mix in some eggs and decide whether or not you want to make an omelette or scrambled eggs. Lastly, throw some cheese in there and you have breakfast for the kids." said chef Garcia
The food network marked corn as one of  their favorite and most made 4th of July side dishes in America. So, we asked chef Garcia to tell us what we should do with all of our leftover corn.
" Warm up a pan and cut the corn off the cob. Throw the corn in the warm pan and begin sauteing with cumin, a little bit of cilantro, salt pepper and lime juice. Do this for about 5 minutes and serve with any lunch or dinner meal." said Garcia.
He also suggests adding lemon to any fruit or vegetable dish to preserve it for meals all the way until the following week. And if you're looking for a quick dinner idea, Garcia showed us how to put together a five minute meal that will feed the whole family.
"Warm up a larger pan and add your choice of cooking oil. Once the pan is hot add all the ingredients together and saute for 5 minutes. Serve as is." he said as he proudly held up a delicious seafood dish that he made in less then 4 minutes.
Ingredients:
Scallops, shrimp, garlic, clams, mussels, fresh basil, salt and pepper, fresh garlic white wine, spaghetti sauce, and basil.
We hope you enjoy your holiday and that these fun tips will help the household chef enjoy their hard work on the grill- all the way into next week.