UPDATE: DNA links suspect to Salisbury home invasion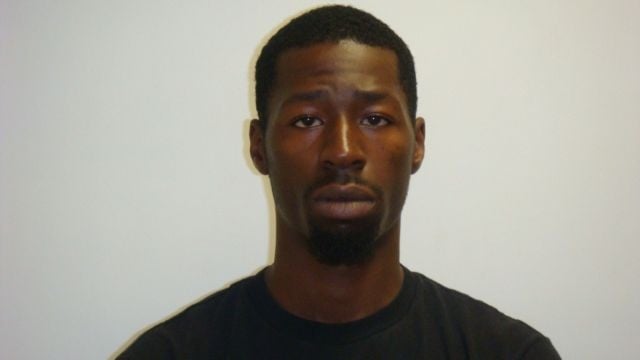 Police in Salisbury say more than a year after a home invasion on Patterson Avenue, a DNA match has led to an arrest in the case.
Salisbury Police say on April 28, Officers responded to reports of a home invasion robbery, at a home on Patterson Avenue, in Salisbury. Once on scene, Investigators say they learned that three people had forced their way into the house, one of whom was armed with a black semi-automatic handgun. One of the suspects had apparently zipper tied one of the victim's hands, while another demanded money from the victims.
The suspects eventually fled with an undisclosed amount of cash. There were no injuries reported during this incident. Investigators say those zipper ties were processed for DNA, which was then submitted to the Maryland State Police Forensics Lab, and entered into CODIS, which is a DNA Index System.
On May 16, 2016, Detectives say they were notified of a positive match for that DNA, for 24-year-old Marquel Brumskin of Salisbury. Police say they then got an arrest warrant for Brumskin, and took him into custody on June 22. He was then charged with home invasion, conspiracy to commit a home invasion, first degree burglary, second degree burglary, first degree assault, second degree assault, armed robbery, robbery, false imprisonment, reckless endangerment, malicious destruction of property, use of a firearm during the commission of a violent crime/robbery, and handgun on person. Detectives say they are still actively searching for the gun involved in the incident, along with the two additional suspects.
Police initially described the suspects as men, aged 17 to 22-years-old, standing between 5′ 8″ and 5′ 11″ tall, wearing all black clothing. Two of the suspects were apparently wearing a hooded jacket or sweatshirt with the hood pulled tight around their faces, while the third had a mask or shirt covering his face. One was reportedly holding a black semi-automatic handgun.
Anyone with information is asked to contact the Salisbury Police Department 410-548-3165 or Crime Solvers 410-548-1776 and you may remain anonymous. Crime Solvers will pay up to $1,000 for information that leads to the arrest of the suspects involved in this investigation.