UPDATE: Berlin armed bank robber sentneced to 10 years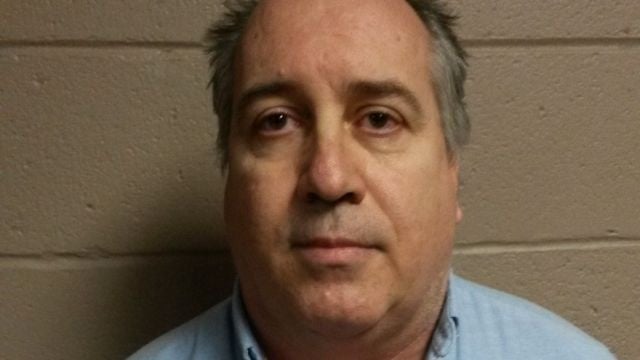 A man who robbed a bank in Berlin, at gunpoint, back in 2015, has been sentenced.
On Thursday, 54-year-old Jeff Hare, was sentenced to ten years in prison, followed by five years of supervised release. The sentencing comes after Hare pleaded guilty to armed bank robbery, and brandishing a firearm during a crime of violence, back in January. In March 2015, Hare walked into the BB&T branch on Racetrack Road in Berlin, wearing a ski mask and armed with a handgun.
He then told the bank tellers that he had a gun, and was robbing the bank. Hare then made his way through the lobby, going from teller to teller, collecting money, and attempting to take each teller's keys and purse, but the teller's said they weren't available. Hare then found an employee who had locked herself in a back room, forced his way in, and stole her purse, and keys, and fled in her car. Later that evening, Law Enforcement arrested Hare, who was still in possession of the money stolen from the bank.
Hare has been behind bars since that day, and during that time he told someone who was visiting him in the Worcester County Detention Center in Snow Hill, that he was being framed, and that someone had a box of garbage that would incriminate him, before asking his visitor to get the box from an address in Ocean Pines, where Hare once lived.
A few days later, Hare called that visitor, and asked him "did you get rid of the trash?" The box apparently contained the ski mask that Hare was wearing during the robbery and carjacking, a .38 caliber revolver believed to have been used during the robbery, and the purse Hare stole from the bank employee, including her driver's license.
Hare was facing up to 25 years behind bars for his crimes.