Two men charged in liquor bottle assault in Milford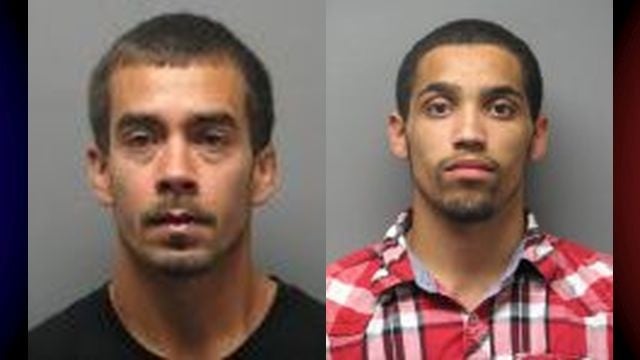 Two men have been charged, after Police in Milford say they assaulted a third person, with a glass bottle.
Milford Police say on May 31, they arrested 32-year-old Louis Rodriguez and 21-year-old Jacob Morgan, both of Milford, in connection to a domestic assault that happened on Carlisle Avenue.
According to the report, both Rodriguez and Morgan were involved in an argument with a 36-year-old man, during which the man tried to talk to Rodriguez, when Morgan walked up behind him, in an attempt to punch the 36-year-old. Police say the victim then grabbed Morgan in an attempt to get him to stop, just as Rodriguez hit the victim in the back of the head, with a glass whiskey bottle.
Morgan then apparently punched the victim several times. Police say the victim suffered head injuries, and was transported to Milford Bayhealth Hospital, where he was treated and later released.
Morgan was also taken to Milford Bayhealth Hospital, for treatment of an upper extremity injury that happened during the attack. He was also apparently was treated, and later released.
After their arrests, Rodriguez was charged with assault second degree, and conspiracy second degree, while Morgan was charged with offensive touching, and conspiracy second degree. Morgan was arraigned, and released on $1,250 unsecured bond, while Rodriguez was arraigned, and committed to Sussex Correctional Institution on a $2,000 secured bond.