Two accused of trying to burglarize change machine in Seaford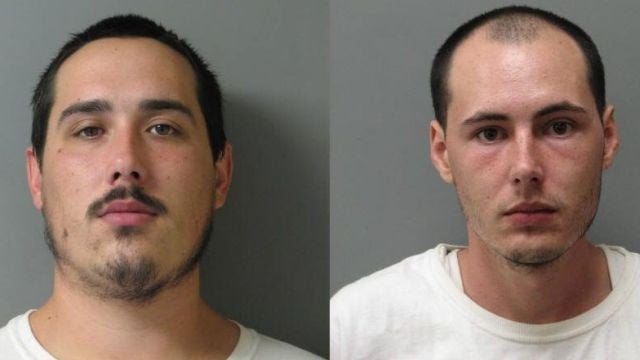 Two Delaware men are facing charges, after Police say they attempted to burglarize a change machine, inside of a Seaford business.
Seaford Police say on Monday, around 2:00 AM, Officers on patrol on Stein Highway noticed people inside of Nanticoke Cleaners, trying to hide behind the washing machines. The Officers then made their way to the business, where they say they found 26-year-old Joseph Simms, of Selbyville, and 25-year-old Brandon Morgan, of Lincoln.
According to the report, the two had tried to get into a change machine, that is inside the cleaners. Officers say they took both Simms and Morgan into custody, and found pry bars and other equipment that the two used in their attempt to break into the machine. They also apparently had clothing that they were using to disguise their identities, that was also seized.
After their arrests, the two were taken to the Seaford Police Department, where they were charged with attempted burglary, wearing a disguise, possession of burglary tools, conspiracy, and criminal mischief. They were reportedly then both turned over to the custody of the Sussex Correctional Institute, on a $2,500 secured bond, each.