Thunderbirds to perform at OC Air Show, meet the pilots Friday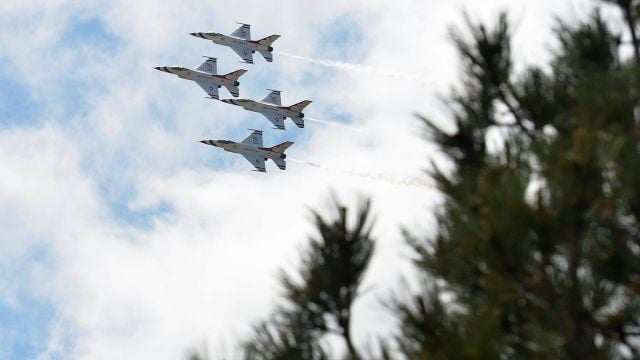 The Ocean City Air Show is coming back, and the U.S. Thunderbirds are on the schedule. The Town of Ocean City says the famed U.S. Thunderbirds will make an appearance at Ocean City's City Hall on Friday, June 17 from 9:00 until 11:00 AM. Residents and visitors alike are invited to meet the pilots, ahead of their performance.
"The Thunderbirds have the privilege and responsibility to perform for people all around the world, displaying the pride, precision and professionalism of American Airmen. During their hour long show demonstration, the team combines years of training and experience with an attitude of excellence to showcase what the Air Force is all about." according to the Town of Ocean City.
Following a flyover at the Air Force Academy graduation ceremony in Colorado on June 2, Maj. Alex Turner was taking the F-16 back to Peterson Air Force Base, when he safely ejected. The plane crashed, but the pilot was uninjured. Later that day, Captain Kuss with the Navy Blue Angels crashed in Tennessee, and died. These incidents initially brought questions as to whether the Thunderbirds would still perform at the OC Air Show. They are officially still scheduled to appear on both Saturday, and Sunday.
Air Show performances take place between 12:00 and 4:00 PM on Saturday, and Sunday. Tickets for the Drop Zone area between 14th and 16th Street are available for purchase through the Ocean City website.