Salisbury bicycle community going for gold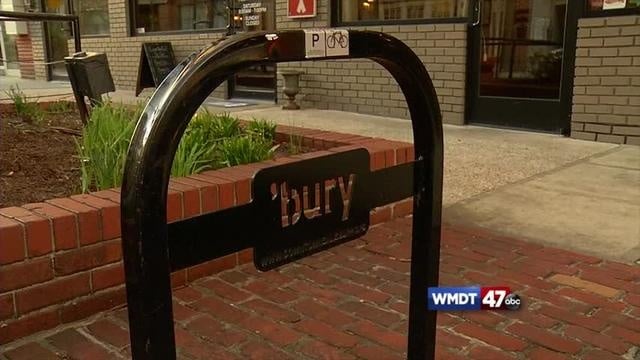 Salisbury is a bicycle friendly community, one of only six in Maryland, awarded a bronze rating by the League of American Bicyclists.  Although bronze is good, officials tell 47ABC that gold is the goal.  However, the recognition from the national association does not go unnoticed.  Mayor Jake Day says that the rating has already gotten the city federal and state funding. 
Officials are not satisfied yet.  Becoming even more bike friendly is the overall goal of the bike master plan.  Matt Drew who runs Bike SBY says that he's excited for the master plan, because although there has already been a lot of progress made in the city, Drew says they've only scratched the surface.
The plan is in it's initial stages, which involves input from community members.  It is for the people who ride bikes after all, and Day says they know better than anyone.  Lainey Garrison attended a meeting Thursday with the contracting company, she says that it was nice to have a voice on this plan rather than it get done behind closed doors.  Day says that he thinks this is the best approach to find out where the major points of the master plan need to be focused. 
ARRO, the contracting company out of Hagerstown, Md., took that input from community members and is now gathering data to draft the plan.  They are looking at which city roads see the most bike traffic, along with which type of lanes would be most appropriate and feasible for each.  That can mean a normal lane in which drivers share the road with cyclists, a bike lane marked on the pavement, or a bike lane fully buffered from other traffic.
ARRO will take the data and come up with a plan, which city officials expect to have by next summer.  The plan will be implemented in small parts over the course of several years to build on what has already made Salisbury a Bronze level, and bring it up to a Gold level.