Richard Hazel Youth Center in danger of closing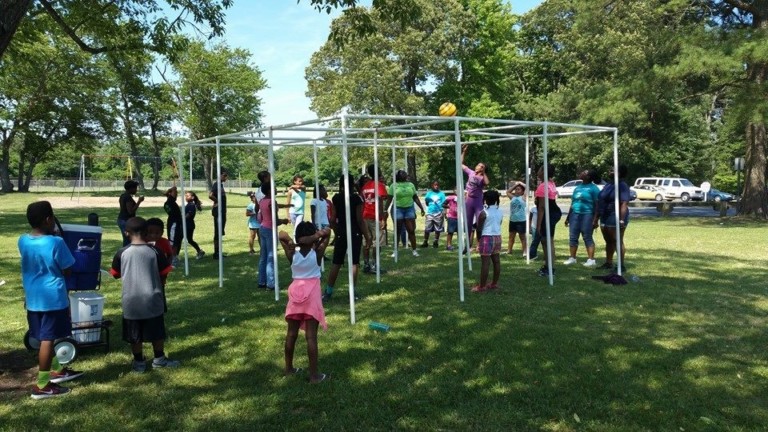 Financial strain puts the local Salvation Army's Youth Center, at risk of shutting down.  Community leaders are meeting Wednesday night to face allegations that the facility has been losing thousands of dollars for the past several years.
47 ABC visited the youth center, to find out what's at risk if the facility has to close their doors.
Currently, 123 kids from toddlers to teenagers are registered at the Richard Hazel Youth center's summer camp. This location is referred to as "The Westside" location  of the Salvation Army in Salisbury.
" Last Thursday was the slip-n-slide kickball. We had tarps out here and we had 18-foot slip-n-slides, " said Willie Downing, the youth center's director.
Downing attended this same youth camp as a kid and said the center provides much more than just fun and games. Along with learning current events, presidents, and even fun facts about the state of Maryland, these kids are able to make some life long friends.
The Salvation Army provides services for families who are most vulnerable and Maryland State Delegate, Sheree Sample Hughes, is fighting to keep those services intact. Hughes, among other community leaders, will be in attendance for the meeting Wednesday night. One of the main points of the gathering is to figure out why the facility is in an $800,000 deficit. 
Until they find out why, the Hazel Street location is on the chopping block. The Salvation Army in Salisbury currently has two youth center locations. The other one is on Oak Street. Right now the plan is to consolidate Hazel street into Oak Street.
The two locations are pretty comparable; with basketball courts, cafeteria, and classrooms. But the one at risk of closing — has a nice big pool.
Another problem the community has with this, is while over one hundred kids use the westside location, only 20 use the eastside. Most of the kid's that attend the  westside's location come from diverse economic backgrounds and if they close the Richard Hazel Youth Center, the parents of these children may not have forms of transportation to get them to the other location. 
47 ABC has a news crew at the meeting and we'll have more on what is discussed.