Resident on flooding: "The worst I've seen in a long time"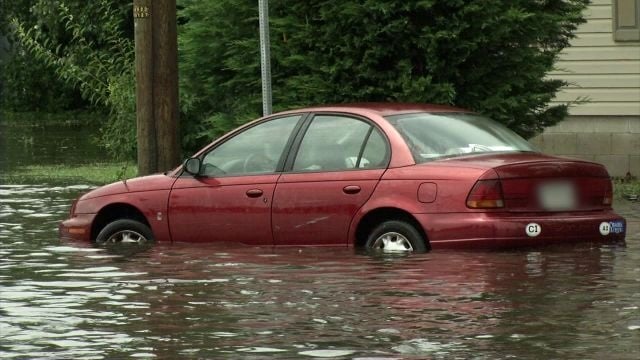 Parts of Delmarva experienced a significant about of rain Tuesday, with a flooding warning expiring around 5:30 p.m. in Wicomico County.
Most residents 47ABC spoke to say flooding is pretty normal but admit conditions Tuesday seemed a bit excessive.
"This is the baddest I've seen in a good year or so," says Aaron Moore.
Moore has lived in Salisbury for 17 years and tells 47ABC he was surprised to see the amount of flooded roadways.
Soaking, heavy rain prompted Wicomico County officials to close some roadways like Civic Avenue.
"It's been bad," Moore says. "I mean, it's been affecting me from walking but people with small cars, I'm sure it's affecting them even worse."
Big vehicles weren't immune.
Paul Baker, a plumber for GNI Properties in Salisbury, says he was surprised by how tough it was to navigate the roads. Baker says he responded to about four or five calls Tuesday for flooding in buildings.
"It's been hectic," says Baker. "Let alone getting to half of the roads you can't get through, which means we'll have to take an alternate route to get to but it's about the worst I've seen in a long time."
Officials are recommending residents stay off the roads until conditions improve, but those who have to be on the roads should exercise caution.
Salisbury city officials say they will be actively monitoring and managing all storm effects throughout the day and night.
To report issues with flooding residents should contact the Salisbury Police Department at 410-548-3165.