Pilot federal grant assists Del. early childhood centers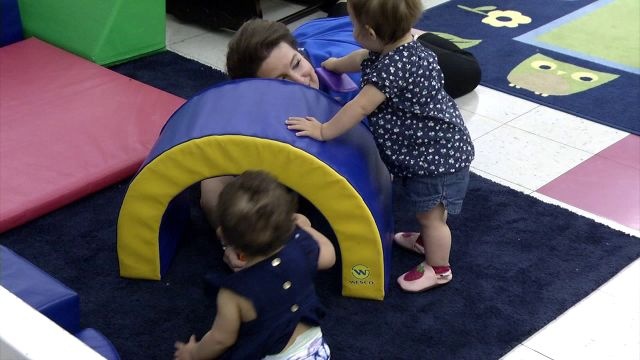 A key aspect of community revitalization, according to Delaware officials, is investing in the state's youngest citizens and learners through early childhood education.
Through the Early Head Start Child Care Partnership grant, Delaware is expected to get more than seven million dollars over the next five years.
Governor Jack Markell says Delaware is one of seven states that received this grant.
"You see these little children with so much promise, so much potential and we want them to go as far their potential will take them," says Governor Markell.
Funds will be poured into centers and programs in Delaware dedicated to early childhood education and care.
Susan Perry-Manning, executive director of the Delaware Office of Early Learning at the Department of Education, says Parents and Children Together at Tech United Cerebral Palsy of Delaware ("PACTT") is one of the centers directly benefiting from this grant.
"As you can imagine, taking care of babies is actually some of the most expensive care you can provide because you have to have a lot caregivers in a room with little tiny babies," says Perry-Manning.
PACTT partners with Sussex Technical High School in Georgetown. It serves low-income families, high school students with children and kids with disabilities.
Center administrator Kathy Moore says they have a capacity of 45 and her staff of 13 watches over kids from about 30 families.
According to Moore, part of the grant money has been used to give her staff salary increases and further their education. She tells us her staff is knowledgeable about milestones children should be reaching both academically and socially.
"They can learn through the book, they can learn their alphabet and their numbers but do they know how to play? So one of the things I encourage always is, you learn through play," explains Moore.
Governor Markell says PACTT is one of seven facilities across the state participating in this grant-funded program at this time.
"I think this is one of the most important things we do as a society," says Governor Markell. "We know that kids who get off to a strong start in life, particularly when their brains are developing, have a better success and that's what this is all about."
While the 2017 budget has not passed yet, Governor Markell tells 47ABC his proposed budget includes more than 11 million dollars in early learning efforts.