Perdue makes major announcement on their renewed focus on chicken care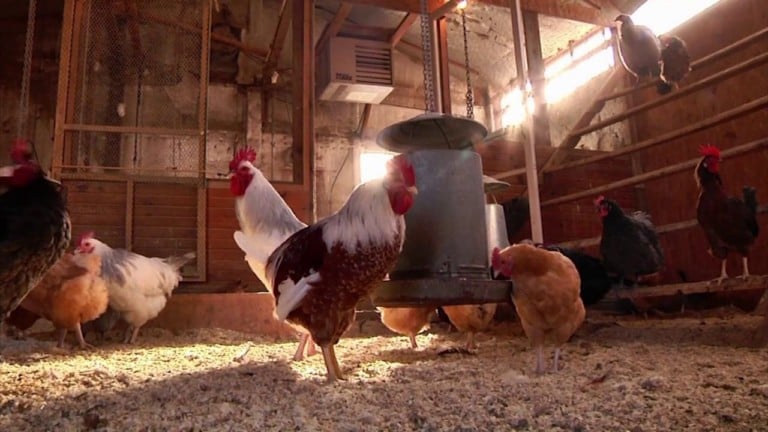 On Monday morning, Perdue held a conference call  where officials laid out the details on proposed improvement they said they want to work on. Some of those areas are transparency when it comes to company policies and procedures, building a stronger relationship with farmers,  and advancing the care of animals.
"It's the right thing and we are never moving back. This is a journey that is moving forward," says Jim Perdue.
During the conference,  Perdue pledged their commitment  to change some of their current practices  in relation to animal care and their relationship with farmers. 47 ABC Jonathan Moyle, a local poultry specialist with the University of Maryland Extension Office, tells us many poultry companies are now looking at changes in their practices to improve industry image.
"As companies are trying to find different ways to be more friendly and a lot of this is driven by consumers wanting to feel good about what they eat," says Moyle.
Perdue officials tell us their plan came after their experience raising organic chickens One of their goals, according to Dr. Bruce Stewart, is to raise more chickens in natural light  by adding more windows to chicken houses.
"Chicken appreciate it and it increases their activity," says Dr. Bruce Stewart.
Moyle tells us he has heard of other poultry industries doing this, but he admits he isn't sure this actually helps the chickens.
"If you're talking about increasing lighting or using natural lighting that will be a way that they are going to, to try and improve their benefit. Scientifically if there is any data I haven't seen any," says Moyle.
However, Moyle tells us other factors that Perdue is also working on such as, increasing space in enclosed chicken houses and giving chickens more rest time,  do play a role in their overall health.
"It also helps with their immune system if we give them a nice down time, kind of like us if we don't rest we tend to get more sick then if we get plenty of rest," says Moyle.
As far as their relationship with chicken farmers , Perdue officials say they plan to create open dialogue  with them. They also proposed connecting animal care to pay and incentives. 47 ABC  reached out to other companies to see if they were looking into similar initiatives in relation to animal care and their farmers.  However, 47 ABC we did not hear back from officials from Mountaire and apparently no one was available to comment for Allen Harim on Monday.