New Lewes Public Library hosts grand opening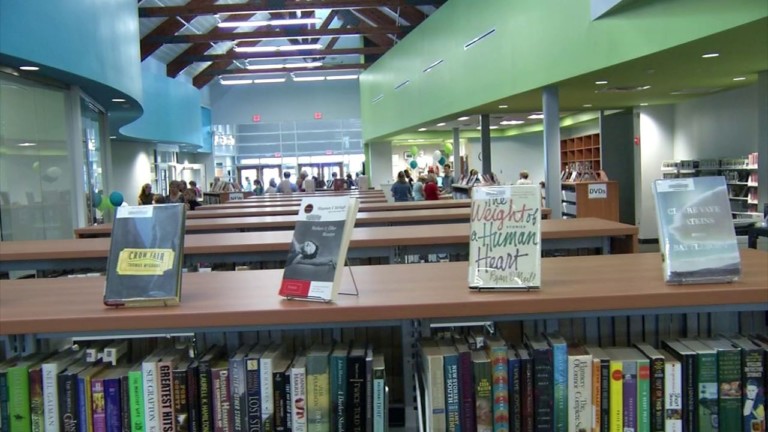 On Saturday, hundreds of locals  joined Governor Jack Markell  for the grand opening of the new Lewes Public Library.Officials say the $11.3 million project was a long time coming for many locals and at last they are able to enjoy the new building.
Erin Tanner,  from Lewes, DE,  "It's always been a great resource for locals and for vacationers who are coming in and out of town. It's a really great resource for them. They've always had some really great children activities but this new facility was just amazing so we are really excited about it. It couldn't be better timing."
Locals have been waiting for the opening of this new facility for almost eight years. The old Lewes Public Library, which stands a few feet away from new facility, was built back in 1988 and was approximately 13,400 square feet.  Library officials tell us it wasn't meeting their increasing number of patrons.
Beckie Healey, the President  of the Lewes Public Library Board of Commissioners says, "we just couldn't handle the number of people that were coming in through our doors."
The new facility doubles the amount of square feet that the old building had to offer. The one level facility includes a children's room, a teen room, multiple study rooms, and even a fireplace.
"Got to say, I think right off the back they were going to be knocked off their feet by the way it looks it's just beautiful," says Healey.
 Kelli Childress took her baby to checkout the new location and she tells us she will coming back to take advantage of all the library's programs.
"This one is more modern and big huge so I'm looking forward to spending time with friends and story time," says Childress.