Local dairy farmers take 47 ABC inside their operations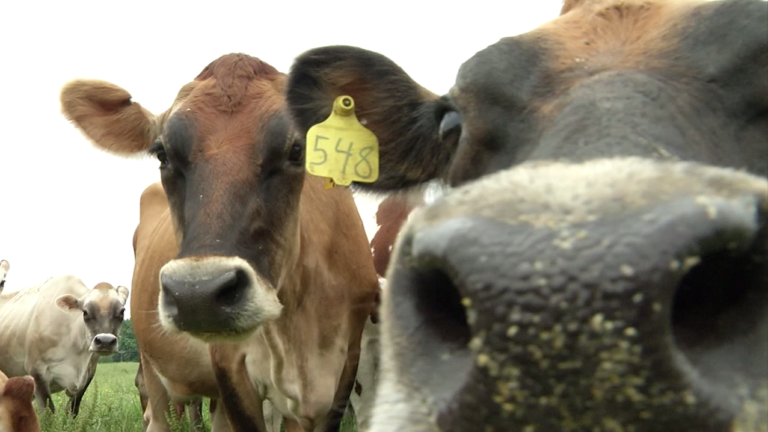 When you think of cash cow industries in Maryland, crabbing or chicken farming may first come to mind.
However, dairy is actually a $1.1 billion business in the state. It generates about 10 percent of all farm cash receipts. More than 4,000 residents are employed in dairy production.
Shannon Dill, an agriculture educator with the University of Maryland Extension says, "Dairy farms are very important to Maryland agriculture."
Of the 573 dairy farms in the state, 64 are on the eastern shore. It's how Eric Foster and his family make their living. They work 365 days a year. Dairy doesn't sleep.
Foster, the owner of Chapel's Country Creamery says, "We make artisanal cheese and yogurt from our milk. We sell it to farmers markets and we sell it to restaurants and distributors."
It's an added value product. That's where the revenue is brought in. Foster says today's low price of milk makes it impossible for the little guys to make money solely of it. He admits at one point they were losing about $10,000 a month trying to do that.
Foster continues, "All the farms seem to have to get bigger and larger. Now they are mega dairies at 20 or 30,000 cows. That seems that's kind of how they have to be sustainable."
A staff member with the University of Maryland Extension office in Talbot tells us it's this reason that has contributed to a decline in the number dairy farms in the state. However the Fosters, with about 40 cows are here to keep hope alive for budding young farmers.
The creamery is in the midst of an expansion. It's also inspiring young kids with an interest in agriculture.
Emmy Foster, Eric's daughter who is also in the 4-H program says, "Yeah I want to be a dairy farmer when I'm older, either that or a vet."
Eric goes on, "I always said it would be nice if you could have gotten as a kid a vaccine so that it would keep the farming out of your blood; but once it's in your blood it's hard to get it out."
To celebrate National Dairy Month, the Department of Agriculture has an ice cream trail with different creameries to visit. The idea is to explore what Maryland's dairy business has to offer. Two creameries on the list are on the Eastern Shore in Worcester and Cecil Counties.