Islamic Society of Central Del.: "Terrorism has no religion, whatsoever"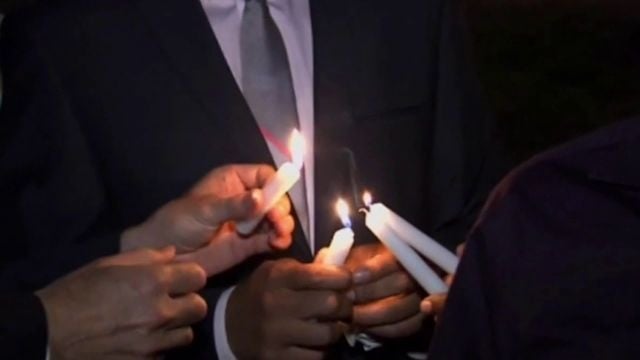 A devastating mass shooting early Sunday killed 50 people including the suspected gunman and injured 53 others, according to authorities.
As the nation mourns, many American Muslim leaders including Usman Sandhu have condemned the actions of suspected shooter 29-year-old Oman Mateen.
"Terrorism has no religion, whatsoever," says Sandhu, president of the Islamic Society of Central Delaware.
Mateen reportedly called 911 pledging his allegiance to ISIS amidst the attack.
His father, Seddique Mateen, tells ABC News his son was a devout Muslim who never showed signs of extremism; however, it's incidents like this that Sandhu says gives the Muslim religion a bad name.
"The religion of Islam is a religion of peace," he explains. "It teaches us you cannot kill one person, one human being unjustly. If you do, you've killed the humanity."
In an interview with Good Morning America, Imam Muhammad Musri echoed similar sentiments saying "You cannot be a Muslim, if you have the heart to hurt a human being. We condemn his actions."
Sandhu tells 47ABC, he worries incidents like this unjustly tarnishes the Muslim faith.
"I'm glad there is no school tomorrow [Tuesday]. If my kids were to go to school tomorrow [Tuesday], more than likely they will be bullied for their religion…for where they are from and things like that," he says. "My wife covers her head, which is Islamic tradition. It's called hijab. I'm worried about her when she goes out in the public. Is somebody going to bully her? Is somebody going to say something to her?"
Sandhu says the focus now should turn to unity, mourning the victims, offering condolences to their families, and strategies of preventing another tragedy.
During a press conference Sunday, Musri says "We hope this would be the last of the mass shootings that our country has been going through. I think as a nation, we need to look at this issue of mass shootings because we just had one too many."
According to Sandhu, it starts with a unified nation.
"Put all of the politics and all of the religious issues aside and let's come together and find solutions to these problems." he says. "If there are some bad apples, we have one hundred times good apples in this country so there are enough good people out there that will answer our call and come stand next to us."
Sandu says about 5,000 people make up the Muslim community in Delaware with 4,000 from New Castle County and about 1,000 from Central Delaware.