DE Coalition Against Gun Violence supports HB 325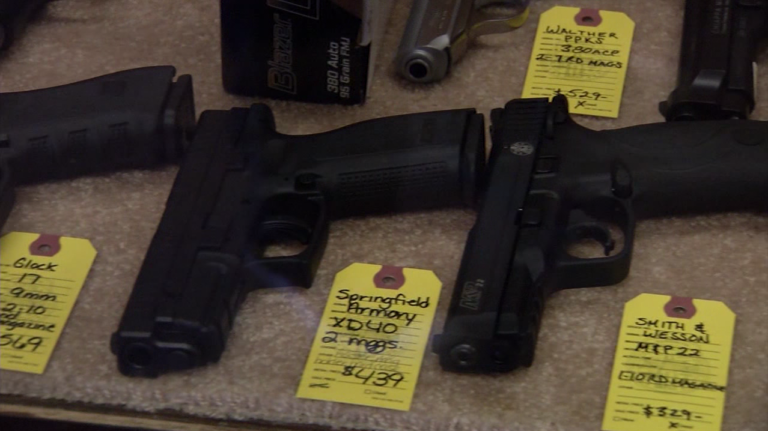 Members of the Delaware's Coalition Against Gun Violence were lobbying law makers today in support of legislation that would close a loophole in firearm purchases.
Dennis Greenhouse says,"The past three years, 40 people in Delaware had to have their guns confiscated by the ATF because their background check came back as denied."
House Bill 325, that's already passed the House with bi-partisan support, would require a person to pass a background check before they get a gun.
Right now, Federal regulations allow a Federal Firearm Licensed dealer to move forward with a gun transaction even if the requested background check hasn't been processed within three business days.
Lawmakers are calling the bill "common sense" legislation, but there are people still opposing it.
Representative Ed Osienski says, "A lot of them are concerned that once legislation like this passes that the government will be lacks on keeping active in the investigation. We have checked with NICS, the National Instant Criminal Background Checks and they have assured us that there will be no slow down, no delay."  
According to the FBI, between 2010 and 2014 more than 15,000 ineligible buyers got guns because of delayed transactions.