Air Force Thunderbirds heading back to the sky after crash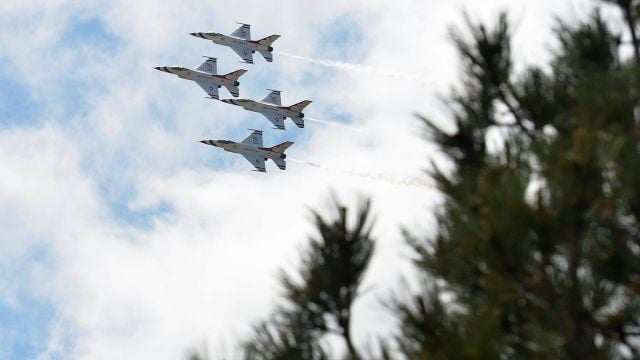 (AP) – The U.S. Air Force Thunderbirds will be back in the air this weekend after a pilot crashed during a flyover at an Air Force Academy graduation in Colorado, grounding the team for two weeks.
The elite performance team says on its Facebook page that it will perform Saturday and Sunday in Ocean City, Maryland.
 
It was grounded after Maj. Alex Turner was forced to ditch his plane shortly after flying over the crowd watching President Barack Obama's commencement address June 2 in Colorado Springs. He wasn't seriously injured and later met the president.
 
The team says Turner is making practice flights. Thunderbird commander Lt. Col. Chris Hammond says he wants to ensure Turner is physically and mentally ready before rejoining the team.
 
The crash is still being investigated.