After being trapped in Yemen, American family needs your help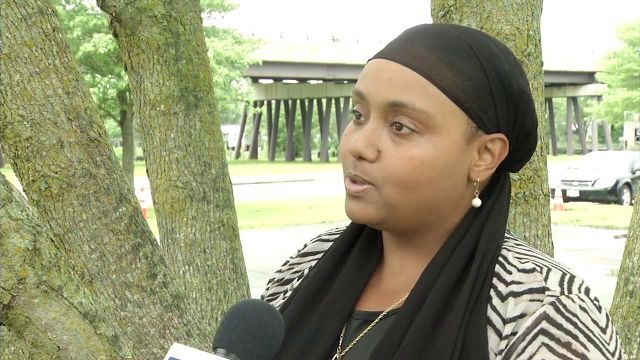 The city of Amman in Jordan is now the temporary safe haven of an American family, who up until two months ago, was trapped in war-torn Yemen.
One year ago, the family's friend, Yodit Gedamu, of Salisbury shared their story with 47 ABC.
After working with national and international agencies to facilitate their extraction to the Arab Kingdom on the East Bank, Gedamu tells 47 ABC they're finally safe.
"We were safely able to evacuate the family from Yemen. Thankfully they made it to Jordan. All but one of the orphans was able to join them, the other is still in Yemen," Gedamu said.
We're told they had no choice but to leave the teenage boy behind with family in Yemen.
For the rest, eight adults and six children, they are set to return to the U.S. in roughly seven to ten days.
But being back stateside has it's own difficulties.
Mostly, because the home the family left in Baltimore was gutted by thieves while they were stuck overseas.
"Some people got in and they robbed them of pretty much everything, copper pipes, copper wire, hot water heaters, the furnace was ripped to shreds, light fixtures were pulled of off the walls, the cabinets, everything," Gedamu said.
The six orphans are actually nieces and nephews, their parents lost their lives during a bombing and the American family took them in.
Since the U.S. doesn't recognize foreign adoption the nieces and nephews are considered orphans by the government. If they bring them back to a house which isn't in good condition child services can take them away.
"As orphans they need to go through the process of getting guardianship, which would include a home inspection. If they don't pass that home inspection then the children go into foster care," Gedamu said.
At it's worst the house had $60,000 in damages.
Gedamu said thanks to the assistance of a group called "the community of good Samaritans" a considerable amount of repairs are already done.
This charitable group consists of Jewish, Christian and Muslim community members.
Zakia Amir is a member of Delmarva Muslim Community, she said supporting the family is a cause that should be important no matter what religion you believe in.
"I think all of us, no matter what, Christian, Jewish, Muslims, we have the same, you know, if there's orphans, there's someone who's in need, we want to help them and what better cause,you know when they come back over here we want them to have a welcoming and a safe environment to come back to," Amir said.
Despite the help already received, Gedamu said they still need $5,000 to finish up the repairs to the house. Any donation, no matter the size will help.
All donations can be sent to the groups go-fund me page, the Great Yemen Escape.