World language immersion program expands in Delaware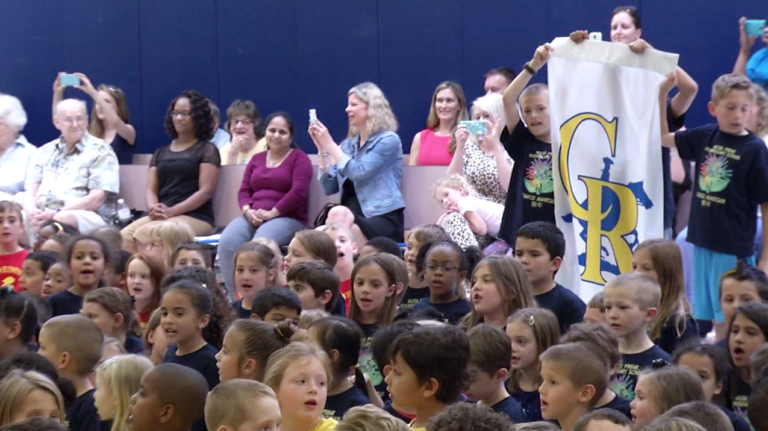 Elementary school students in the Caesar Rodney District sang songs in English, Spanish and Mandarin on Tuesday. They were all in grades K- through fourth. 
Each of the students began Delaware's world language immersion program in kindergarten. It started four years ago.
Dr. Kevin Fitzgerald, the superintendent for the district says, "Our children and their parents have embraced the opportunity to learn either Chinese or Spanish. It's just fantastic."
The program is in 3 out of 5 elementary schools in the Caesar Rodney District. Overall, it's in 16 schools in the state. Governor Jack Markell plans to bring that number up to 22 schools by the fall. The increase will impacting more than 3,000 students. 8,000 students will be impacted over the course of 10 years.
What started out as a program aimed at job preparation with the ultimate goal of an economic impact, has turned into much more, especially for family's like Abigail's. Her parents adopted her little brother from China as Abby finished up her second grade Mandarin program.
Andrea LaMotte, Abigail's mother says, "As I would try and explain things in English, she was able to talk to him in Chinese. She was able to tell him what we were doing and just sing songs that he knew."
Abigail is one of 100 students from the first Caesar Rodney kindergarten Chinese immersion class. Her mother says losing the language barrier provided their new son with a special sense of comfort. Abby says her favorite thing to do with him is read books in Mandarin. The eight year showed off some her language skills to 47 ABC as well. She was able to say, "Hello my name is Abby and I'm eight years old" in Mandarin.