UPDATE: Two arrested in Salisbury murder, more arrests pending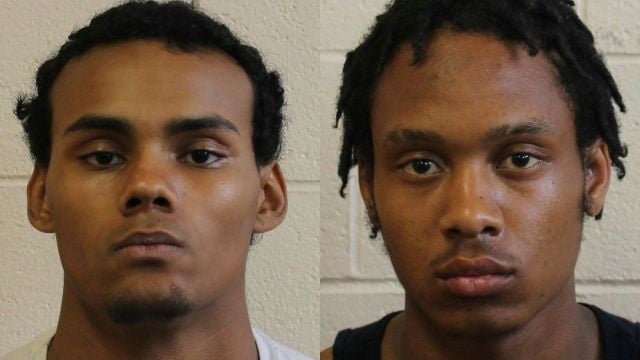 Two Salisbury men have been charged, in connection with the murder of a third, that happened earlier in May. Maryland State Police say they arrested 18-year-old Gerald Savage Jr., and 18-year-old Joshua Perry, on May 29 in Salisbury, on charged of first and second degree murder, use of a firearm in a violent crime, possession of firearm, and several other charges.
The charges stem from a May 11 incident, where 21-year-old Keonte Gaskins, was found in the outdoor stairwell of the Village of Mitchell Pond Apartment Complex on Parsons Road, in Salisbury. After residents of the complex found Gaskins, and called 911, he was pronounced dead by emergency medical providers, at the scene.
Investigators from the Maryland State Police Homicide Unit responded to the scene, to assist the Salisbury Police Department, and say they found that Gaskins appeared to have suffered multiple gunshot wounds.
According to court documents, Police received several 911 calls about gunshots fired in the Waterside Apartment Complex, just after 12:10 AM on May 11, but when Officers responded, they didn't find anything. Several hours later, around 6:40 AM, a resident of an apartment on Parsons Road, called Police about a dead body in the stairwell of the building. Units reportedly responded, and found Gaskins, with several gunshot wounds, along with ten 9mm shell casings on the ground.
Gaskin's body was then turned over to the Office of the Chief Medical Examiner, who ruled the death as a homicide.
Investigators say they were able to locate surveillance footage from the scene, and nearby businesses, that showed a car going into the complex, just before the 911 calls came in. In court documents, Investigators say two men can be seen walking up to Gaskins in the stairwell, before muzzle flashes are seen, near the stairwell. The men then apparently run back to the vehicle, and leave the area.
After their arrests, Savage and Perry were ordered to be held at the Wicomico County Detention Center, without bond.
State Police say the investigation into this incident is on-going. More arrests are apparently pending. Investigators are asking anyone with information about the death of Keonte Gaskins to contact the Maryland State Police Salisbury Barrack at 410-749-3101, or Crime Solvers of the Lower Eastern Shore at 410-548-1776.