UPDATE: Allegation "does not define" Millville fire company, says official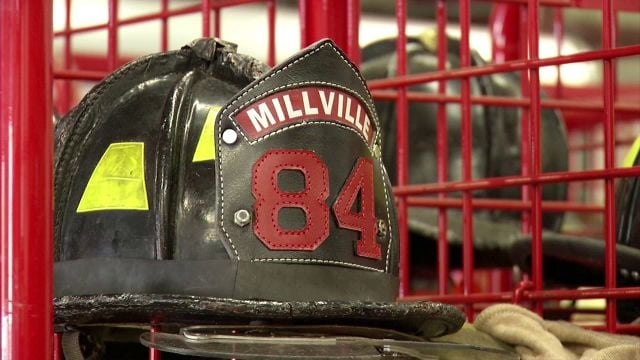 A year-long investigation has revealed more than 190,000 dollars from the Millville Volunteer Fire Company was allegedly used for personal transactions by the company's former treasurer.
Bob Powell, public information officer for the fire company, says another company employee noticed "improprieties" in the treasurer's office in May 2015, which is when it was reported to the Delaware Office of Auditor of Accounts.
Authorities do not wish to reveal the name of the former treasurer; however, they tell 47ABC he was immediately suspended after the incident was reported to the company president.
"When somebody wants to try to hide money or do something, they can figure a way to maybe do that and that's about the best answer I can give you," Powell tells 47ABC.
According to state auditor Tom Wagner, volunteer fire companies in Delaware generally receive money through two sources from the state: taxes on homeowners which are then passed through a formula from the state to the fire companies and grant aid funds.
The completed report released Tuesday finds transactions may date back as far as 2012.
In reference to the alleged charges, Wagner says "I guess my favorite one was a purchase at a Ducks Unlimited dinner. I'm not quite exactly sure what the purchase was, but it was over a thousand dollars."
According to the report, the fire company's accounting records were falsified to conceal irregularities.
While Wagner commends the company for coming forward to his office and suspending the treasurer, he says the lack of *internal controls* had a critical impact on the fire company managing their finances.
"This went on a little longer than it should but many times in these types of organizations, you put a lot of faith in somebody, you play some games with the book and you can hide it," He says. "You can never hide it forever."
As for Powell, he says the company is looking into methods of having better checks and balances and holds strong to their commitment of protecting the public.
"At no point in time, when all of this was going on…there was no doubt about our ability to go out and respond to fires, respond to medical emergencies, our daily operations," He says. "The actions of this one individual does not define the Millville Volunteer Fire Company."
Wagner says no charges have been filed for the former treasurer as of Wednesday; however, his office and the fire company are fully cooperating with authorities.
For a full copy of the report, click here.