Princess Anne town official comments on extortion charges faced by commissioner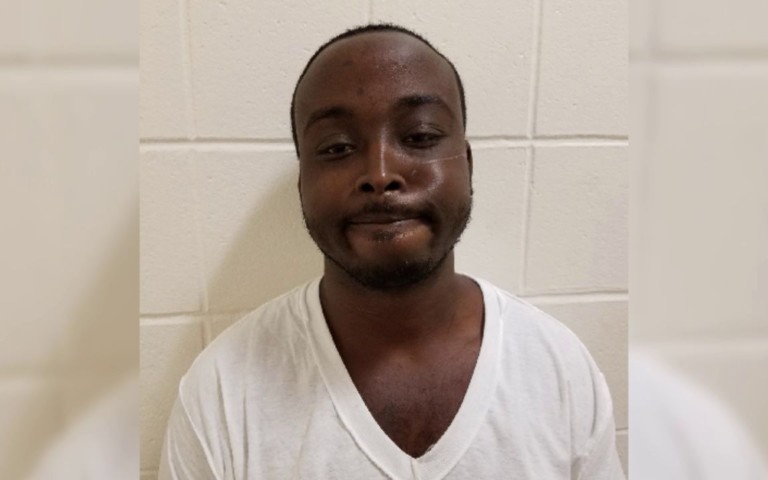 A Princess Anne commissioner  is now in the  Somerset County Detention Center entangled in an extortion scandal. Twenty-five year old Lionel Frederick Jr. faces three counts of extortion and one count of theft. Maryland State Police say  the investigation started last week when they received a tip that Frederick allegedly contacted another current town commissioner saying he would help him hold onto his political seat  for money.
47 ABC retrieved court documents, which lays out the details from investigators who spoke to the alleged victim,  Princess Anne town commissioner,Dennis Williams. According to court documents, Williams told detectives that Lionel Frederick approached him on May 3rd and reportedly said for $5,000 he could convince a potential candidate  not to run for Williams' seat. Williams claims he told Frederick that this would be unethical  to which Frederick allegedly replied "no, it's just politics".
On Monday, as part of a sting operation, investigators recorded a conversation between the two commissioners when Williams reportedly went to Frederick's house. That audio recording apparently captured Frederick  agreeing to accept $2,500 now and the other half after the candidate registration deadline. Frederick then reportedly guaranteed  that the other person will not be running after allegedly taking the money. Shortly after that recorded conversation happened, police moved in and arrested Frederick. 47 ABC spoke to the President of the Princess Anne Town Commissioners about this investigation. Garland Hayward told us Frederick is still a member of the council despite the charges against him.
"In order to be part of the discussions you have to present. If a commissioner is absent he just don't get to vote, we will just continue with the number of commissioners we have. As long as we have a quorum," says Hayward.
Without Frederick,  there are four other commissioners. Hayward says the minimum number of members needed for town meetings and proceedings to be considered valid is three.
If Frederick is eventually found guilty of extortion Hayward admits the town does not levy penalties against commissioners who commit crimes  nor have they discussed replacing him on the commission. Hayward also explained that the town does not have a process in place to impeach town officials.
Frederick is still in jail and  being held on a $100,000 bond.  Lionel Frederick's  preliminary hearing is set for June 3rd.