On the Job: Marty's Playland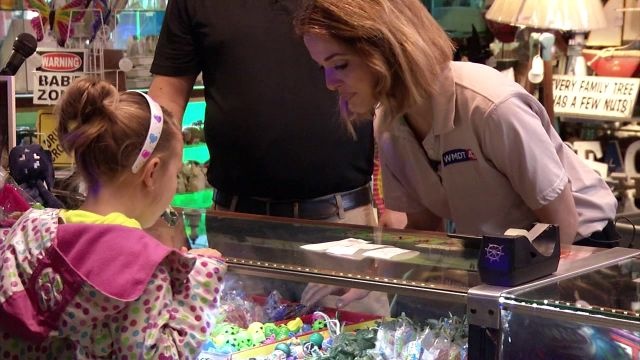 Pinball, skee-ball, trying to get a stuffed animal with a claw, these are all things you can do at an arcade. But there's a lot of work that goes into ensuring these machines get cleaned, re-stocked and up to date. This week "On the Job" 47 ABC visits Marty's Playland in Ocean City to help manage the fun-zone.
As soon as you walk into the arcade, you're immediately surrounded by hundreds of toys and prizes hung up on the walls, bright lights, and every arcade game you can imagine! And the master mind behind it all, general manager Chris Trimper! The arcade, which is part of Trimper's Amusements is in its 79th year!
There are various jobs that need to be done to keep Marty's going and they include, restocking the plush toys in the crane machines, cleaning the pinball machines and refilling tickets into machines! When it comes to filling the crane machines with stuffed animals Chris says in the heat of the summer they fill them up twice a day!
Next, we headed over to the ticket machines. After removing the rubber bands, you must take the stack of tickets and put them in the ticket holder slot, but you have to make sure the sensor, which is inside the machine, sits near the bottom of the stack this way when it reaches it, it will let workers know that they have to refill it. Next you must take the top tickets and feed it through the machine so it comes out. And the final step, putting the final spring back in and closing it up!
Next up, we had to clean the pinball machines. First you must unlock the door, and take the glass out of the machine, and then you clean it with rubber cleaner. After the inside of the machine was all clean, we had to clean the glass. Then the glass gets slid back on and the machine is all ready to be played!
One major perk of the job? Chris says occasionally they have to actually play the games to ensure they are working properly! And our last job, the most rewarding, handing out prizes! Next week 47 ABC heads out to sea on a boat to catch some lobsters and sea-bass!