New guidelines in NY: Bars must serve alcohol to pregnant women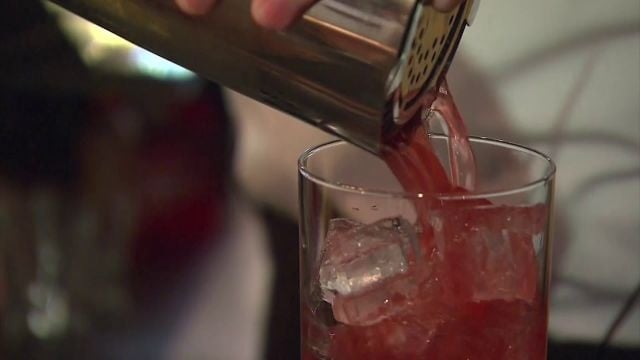 A New York guideline is raising eyebrows across the country. Bars are no longer allowed to refuse the sale of alcohol women to a pregnant woman. 47 ABC spoke to people right here on Delmarva to find out where they land on this controversial topic.
Crystal Moss of Salisbury doesn't agree with the New York guidelines. Moss tells 47 ABC, "I had 5 and I never drank so I think they can wait until they get through the pregnant and start drinking again. I don't think a pregnant woman should drink, because you never know what would happen to your baby."
According to ABC News, the Human Rights Commission in New York is simply doing this because they want to protect the rights of pregnant women. This all started after a pregnant woman was denied access to a concert, and in another instance, a pregnant women was denied access into a bar. Salisbury native Kimberly Thomas says she agrees with the decision.
Thomas tells 47 ABC, "That's her choice. That's her body if she wants to consume alcohol that's on her. I don't think its right, if she wants to drink she can drink."
47 ABC also spoke with General Manager Josh Elliott of Roadie Joes in Salisbury and he says, not in his bar. Elliott tells 47 ABC, "I wouldn't feel any type of way telling a woman that I was uncomfortable serving her any more so if she'd like to drink more she'd have to go somewhere else."
And Elliott says if this law came to Maryland, "I would tell our bartenders if you feel uncomfortable, you can refuse anyone, and then if they want to take it further to the courts I guess they could."
Cindy Shiffler of the Wicomico County Health Department says if the mother chooses to consume alcohol, there could be risks such as fetal alcohol syndrome. Shifler tells 47 ABC, "I think a woman should be allowed in a bar if she's pregnant, I just personally think she shouldn't be drinking at all. If you want to have a child and you want them to be healthy, I would think that most parents wouldn't want to drink or take that chance. I just don't think it's a safe thing to do and there can be some really long term effects with the child."
And while the guidelines are just for New York, it's clear public opinion on Delmarva is still very split on the topic. Jim Stesik of Salisbury tells 47 ABC, "I don't believe that's up to the bartender or the state or the federal government, that should be a choice between the woman and her doctor."
According to ABC News, 18 states in the U.S. consider drinking during pregnancy to be the equivalent of child abuse, included in this list is Virginia.