N. Georgetown Elementary receives music program grant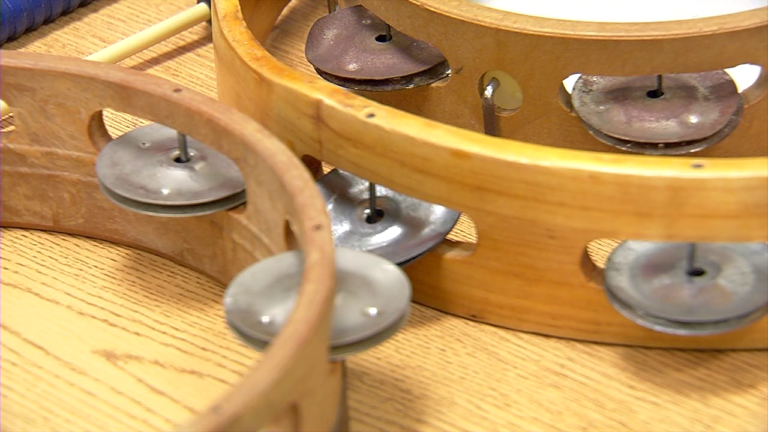 With much funding for public schools now focusing on Science, Technology, Engineering, and Math – or STEM for short, other areas like art and music are feeling the ebb to the STEM's flow.  However North Georgetown Elementary has received a grant that will give a much needed upgrade to their music department.
The extent of the instrument supply at the school doesn't stray far from a limited supply of rhythm sticks, recorders, and a few shotty tambourines.  Thanks to a $2,500 grant from the Carl M. Freeman foundation, that's all in the past.  The money will go towards purchasing 30 guitars and 30 ukulele's.  Thom Allen, a renaissance man at the school who volunteers, was essential to the process of applying for the grant.  He and Michelle Taylor who is the music teacher jumped through all the hoops to make themselves eligible for the grant.  Madge Layfield, Nick Severin, Logan Flood, and Kierstin Shockley where there to give an impromptu concert to 47ABC on their recorders, from "Twinkle Twinkle Little Star" to the "Whip and the Nae Nae" they kept reporter Colin Bradley entertained. 
As great as the performance was, both Allen and Taylor can't wait to see the potential once the students get their hands on the new instruments.  "I think we're going to see a lot of kids saying – "I cant wait to go to school I get to play the guitar I get to play the ukulele today"" Allen tells 47ABC.  The $2,500 grant is 100x the budget that Taylor has for her class for the entire year.  But with a high number of English language learner's (ELL) at the school, she says the benefits are more than just money.  "We have a very high ELL population and the repetitiveness in music the patterns and the language repetitiveness will really help them with learning the language." Taylor explains to 47ABC.  Add in the upgrade, and Taylor says "it will take it to a whole new level."
Principal of North Georgetown Jeff Forjan says he is extremely proud of the students, and thanks not only the Freeman Foundation but also Michelle Taylor and Thom Allen and all who have helped grow the music program at N. Georgetown.
The Carl M. Freeman Foundation, established in 1960, has a long history of supporting nonprofit organizations – both large and small. The Foundation commits its time, talent and treasure to facilitate, support and promote innovative community-based leadership and giving. We seek to honor our founders' legacies and passions by endorsing excellence and leveraging resources. Generally, we limit donations to communities where the customers, employees, and vendors of Carl M. Freeman Companies work, live, and play.
—
*Correction: original article says 100 times, $2,500 is 10 times the music department's budget of $250