Hurlock opens up $1.4 million new police station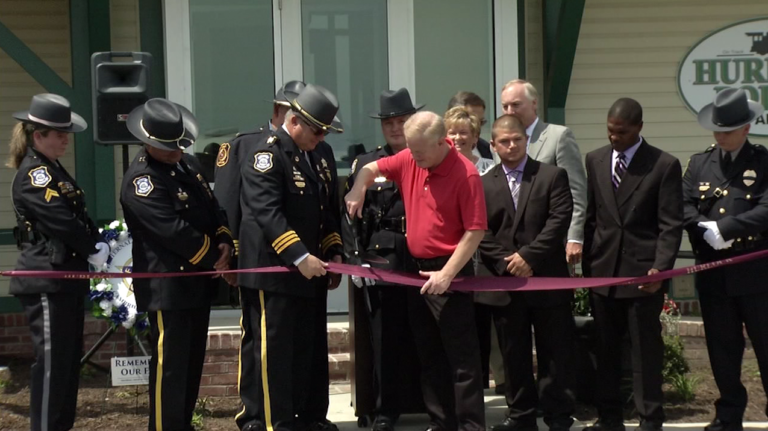 The town of Hurlock is out with the old and in with the new.
Mayor Joyce Spratt says, "It's just a dream come true, it really is."
After more than five years of work, the town of Hurlock has a new police station. Officers will now have interview rooms, proper holding cells, and formal work stations in the $1.4 million structure. Prior to this, the station was basically one room.
When former chief Les Hutton took over the agency in 2010, he knew things needed to change. Not only was the station inadequate, it was meeting neither state nor federal guidelines. It was in danger of being shut down.
Hutton goes on, "You could be eating your lunch because that was the only place to eat, while somebody else is doing their work, while prisoners are being marched through. I remember on several occasions I would just have to ask my secretary to go home because of the way the prisoners were acting."
That's all a thing of the past now. Rather than building a traditional looking station, Hurlock's resembles a train station.
Hutton continues, "I knew that trains were important to the town. Behind the building are two passenger car trains that the town owns."
It applies both character and public safety. Maryland Comptroller Peter Franchot thought it was a nice touch.
He says, "I look forward to coming back down the road. Well, I hope I never have to spend a night there."
Franchot says this building is instilling pride in Hurlock's officers. It's an investment for the town.
Franchot goes on, "No public safety, there's no economy. We've got to have good police."
The old Hurlock Police Station, which is right across the street from the new one, is going to be a train and city history museum.