Animal cruelty fund to be created for injured kittens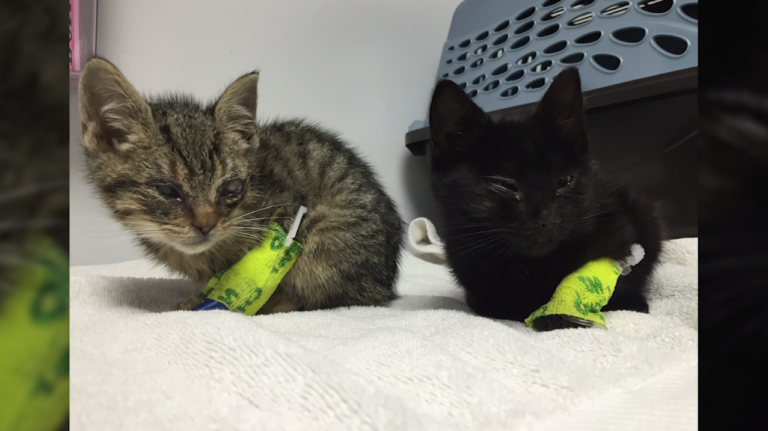 A Princess Anne woman who brought two kittens to the state police on Tuesday claims she saw an 8-year-old and a 14-year-old throwing the animals against dumpsters, and attempting to drown them.
Tina Walas, one of the Worcester County Humane Society's board members says, "It's awful. Nobody could imagine you know someone wanting to do that to an innocent animal."
The woman believed the kids had killed the kittens, but luckily they were still alive and taken to Pets ER. They survived the night, but officials tell us it's too soon to tell what complications may lie ahead.
Walas goes on, "We're not sure if there's brain damage or the extent of you know everything that happened to them."
The accused kids were arrested and charged in the alleged animal cruelty case. The Worcester County Humane Society was so disturbed by the incident, they're setting up an animal cruelty fund.
Walas continues, "We'll be asking the public to name the little kittens. They're two males kittens."
Those names will become the title of the fund. It'll help pay for the care animals need after incidents like this. So far, the kittens' hospital bills have surpassed $700.
Walas is worried what could have happened if a good samaritan hadn't stepped in. She's urging others to do the same, "They need to report it and not look the other way. I'm afraid sometimes people just look the other way and just want to brush it under the carpet."
The Worcester County Humane Society is accepting donations for both the new fund and to help with the kittens' medical bill. They can be contacted at (410) 213-0146.
As for the children involved in this case, they've been released back into their parent's custody per Juvenile Services.