Van Hollen, Szeliga will face off in general election for Mikulski's Senate seat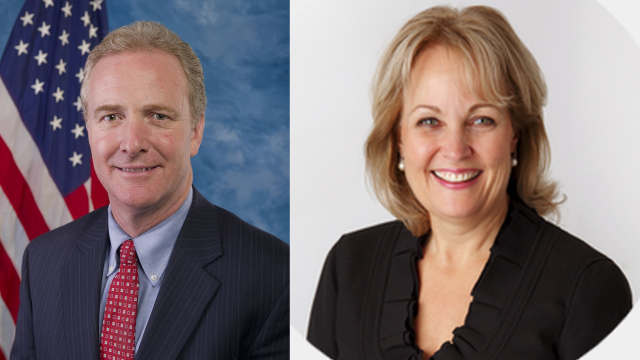 The head-to-head matchup is now officially set, as to who will be vying for the Senate seat being vacated by Barbara Mikulski, who will be retiring this year.
It will be Democrat Chris Van Hollen against Republican Kathy Szeliga.
Szeliga is currently serving as a member of the House of Delegates, where she was elected in 2011, and where she has served as the house minority whip since 2013.
A small business owner herself, Szeliga says a reduction of regulations is key in spurring job growth and entrepreneurship.
Tuesday after her victory, she spoke with 47 ABC and said Maryland isn't as "solidly blue" as it once was.
"I think we can look at the last election, and say that Maryland's turning purple. Voters overwhelmingly supported Larry Hogan. I think he's doing such wonderful things changing Maryland, and voters know that by putting a small business owner in office, we really can change Washington," she said.
Szeliga will be squaring off in the general election against Democrat Chris Van Hollen, who beat Donna Edwards to win the nomination.
It was a very heated race throughout primary season between Van Hollen and Edwards, each members of the U.S. House of Representatives.
Between the two, Van Hollen entered the race first, and locked up the support of most Democratic Party leaders in the state.
Over the course of the campaign, Van Hollen raised more than $8 million while Edwards raised just over $3.3.
47 ABC reached out to the Van Hollen camp for a statement but haven't heard back just yet.