UPDATE: Opioid outreach program could alleviate crime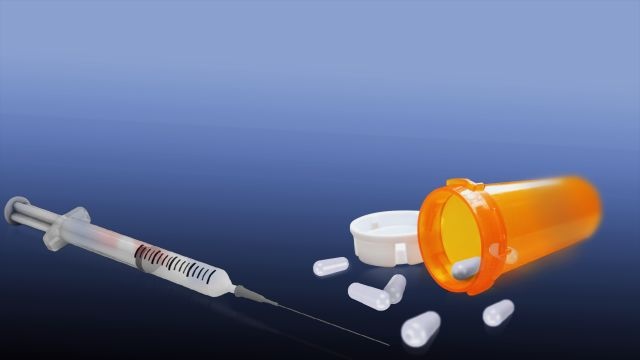 A community outreach program aiming to combat opioid addiction could have the ability to decrease crime, according officials.
The program is called the Community Outreach Addiction Team ("COAT") and hires people who are going through the process of opioid addiction recovery. The hope is that they will be able to help those who may be reluctant to seek treatment themselves.
According to the Wicomico County Health Department, there were more than 100 overdoses treated at Peninsula Regional Medical Center ("PRMC") in 2015; however, 2016 is already on the track to surpass that number with 103 cases already reported in the first three months of 2016.
In a unanimous vote Tuesday night, council members in Wicomico County approved a resolution that would appropriate 30,000 dollars to begin a pilot-program of COAT this spring. The money is a collaboration of funds from the city of Salisbury plus the Wicomico County contingency fund.
Lori Brewster, health officer at the Wicomico County Health Department, told 47ABC Tuesday that the contingency fund generally consists of money set aside for special initiatives or needs.
"It'll increase an individual's knowledge and access to treatment resources in the community, as well as engage them into treatment." Brewster said Tuesday.
Matt Maciarello, state's attorney for Wicomico County, says the total cost of this program will be around 130,000 dollars for one year. That funding has been budgeted to last through the next fiscal year, he says.
We're told the program is the first of its kind in the state of the Maryland, and it has received praise from local law enforcement.
According to Sheriff Mike Lewis of the Wicomico County Sheriff's Office, 87 percent of crimes in the county are directly related to drug addiction. He told media Wednesday that it appears the problem of drug addiction is getting worse overall in the U.S., and Wicomico County is no exception.
"No one is immune to it including myself. There are so many victims of various crimes here in Wicomico County that are directly linked to drug addiction. It affects us all." Says Sheriff Lewis. "We know we have to do things differently and what we're doing now is not working. It has not been working."
This is just one way we're told county and city officials are working together on the addiction front.
Brewster says the health department is currently working on another program involving inmates at the detention and a drug called vivitrol, which is used to help prevent relapses into alcohol or drug abuse. It would be administered to an inmate one month before he or she is released.
As for the community outreach pilot program, officials hope to have it up and running by the middle of May and last through June.
Maciarello says COAT could run for at least 18 months if data supports efficacy.