Study: Full-fat dairy may help curb weight gain, diabetes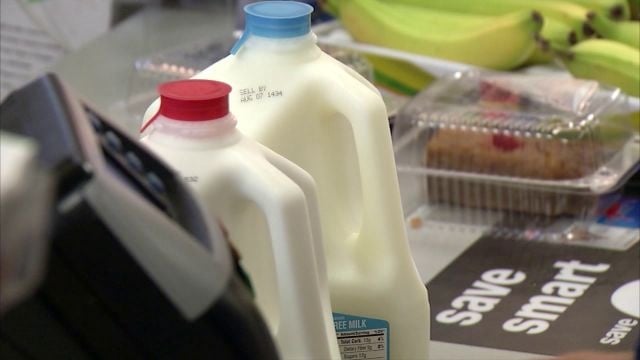 Ice cream, whole milk, and full-fat coffee creamers are just a few things people may have scrapped from their diets if they're trying shed some pounds.
New guidelines from Health and Human Services and the U.S. Department of Agriculture released this year recommend fat-free or low-fat dairy products for American diets; however, researchers are now suggesting the full-fat versions are not all bad.
A recent study from the American Journal of Clinical Nutrition found women who consumed more high-fat dairy products were less likely to become overweight over time.
"The problem with doing low fat or no fat, is you think you can eat more of it so you're probably taking in more calories," says Jennifer Johnson.
Johnson is supervisor of Chronic Disease Programs at the Wicomico County Health Department.  She says products that contain full-fat may fill someone up quicker, so they may not need to consume as much of it.
The study, according to Johnson, is not suggesting people should drink gallons of full-fat milk, for example. It's about moderation.
"If you go to restaurants or fast food, they always want to give you more, you know? A lot of times, we want more for our money but you have to real careful, and look at how much you're taking in all fats, cholesterol, all of that," she explains.
A separate study suggests full-fat dairy products may also curb rates of diabetes. According to the study published in the journal Circulation, people who consumed full-fat dairy products had as much as a 46 percent lower risk of developing diabetes.
Johnson tells 47ABC Wicomico County surpasses the state of Maryland for both diabetes and obesity rates, at 35 percent and 11 percent.
She says the rates of obesity and diabetes for the entire state of Maryland are 30 percent and 9 percent, respectively.