Salisbury entering a culinary renaissance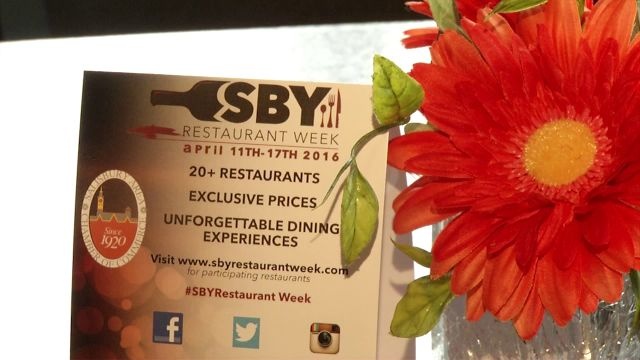 Salisbury Restaurant Week starts next Monday and goes all the way until Sunday the 17th. Now in its second year, the idea is to entice people with deals on delicious food and affordable prices to try independent restaurants that they may not normally venture out to.
Each restaurant will have fixed priced menus for dinner, some will even have them for lunch. Market Street Inn for example, is offering a three-course dinner for just $25 plus tax and gratuity.
What makes the restaurants in Salisbury unique, is that you can find everything from Latin inspired cuisine such as La Tolteca, to classic american cuisine like Brew River Restaurant and Bar.
The amount of restaurants, and different cuisines that have found a home in Salisbury recently have led some to believe the restaurant scene is changing, for the better.
"There is a renaissance going on right now," said Rob Mulford, owner of Market Street Inn. "It's great to get people to be like, oh wow the independent scene in Salisbury really is growing."
March 2015 marked the Inaugural Salisbury Restaurant Week and restaurant owners say it was something of a feeling out process.
Now in year two, Sophia Smecker of the Chamber of Commerces says people have a better idea of what to expect, and restaurants are gearing up to shine.
"Restaurant week is an opportunity for these chefs to highlight their best dishes, so everyone's going all out next week," Smecker said.
A kick-off event at Headquarters Live Thursday will feature wine tastings, live entertainment and gift card raffles to the participating restaurants.
Chefs like David Wells of EVO say what they're most excited about is sharing a piece of their own lives with new customers.
"I want to share, you know, my personal experience kind of in my food. I want my customers to kind of share that with me," Wells said. " (I like) taking the stuff that my grandmother prepared when I was younger and kind of you know, putting a twist on it."
Mulford says the more people find out what Salisbury has to offer, the more it will become a beacon for people looking for a great meal.
"Salisbury is not a culinary destination, it's really kind of a place you pass by you swing by or your kid goes to college here, I work at… It's kind of in between type of thing so doing something like this might kind of change that persona," Mulford said.
For a full list of restaurants that are participating, and to see their menus for restaurant week, just click here.