One year later: Family remembered after Princess Anne tragedy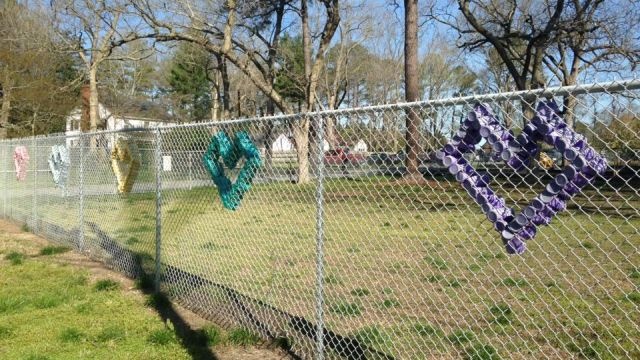 Joined by their teachers and staff members from Princess Anne Elementary, about 200 tiny pairs of feet marched up to three miles on Wednesday in the memory of five of their classmates.
Wednesday marked one year since authorities found 36-year-old Rodney Todd and his dead seven children dead inside their Princess Anne home.
"It's very fresh, and it probably always will be but I mean, it was a lot of children to lose." Says Irma Stromberger, a paraprofessional at Princess Anne Elementary.
The cause of death was carbon monoxide poisoning after authorities say a generator without gas in the tank was found in their home.
Five of children attended Princess Anne Elementary, while the two others attended Somerset Intermediate and Washington Academy High School.
Stromberger says she was close with the younger Todd girls who were members of a club she started.
"I was speechless. I didn't know else to do, because I realized I'd never see them again." She says.
Stromberger says the reason why it's hard believe it's been one year since the tragedy, is because the children are remembered everyday.
Cortney Monar, principal of Princess Anne Elementary, says the school held multiple educational assemblies on carbon monoxide last year; however, there are reminders of the Todd children each day in Somerset County.
This includes their art work, which is now framed in Princess Anne Elementary.
"It was like they sent them to us, because teachers found them in their bags. One was found just mysteriously showed on her desk." Says Principal Monar.
There are two fences outside of Princess Anne Elementary, which are adorned with cups the school purchased in the five students' favorites colors. They are shaped into hearts.    
"Everyday when I make the turn off the highway, I look at those hearts. I make another turn and I see those hearts," She says. "It's very hard to forget our children."
Principal Monar also tells us the school is trying to raise enough money to buy carbon monoxide detectors.
She says they do not have a set goal of how many they want to buy, but they would be donated to homes in Princess Anne. We're told any donation would be helpful.
For more information, contact the school.