Milford resident first to show up for Trump Rally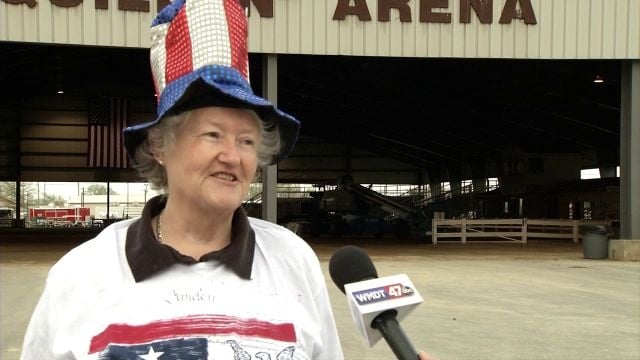 While many of you were probably just waking up at 6 AM on Friday morning, one Milford resident was already waiting patiently at the Delaware State Fair Grounds Quillen Arena.
Donna Sivley made sure to get the best spot for Friday's rally where presidential candidate Donald Trump was expected to speak. Complete with her patriotic outfit, American flag hat, and optimistic attitude, Sivley says she planned to get right next to Trump. But there's one particular reason why she was so early.
47 ABC spoke to Silvey and she says, "I have a bucket list and before I pass away, I would like to meet 50 famous people, or at least be close enough to touch them. I'm excited, I'm excited about the people, I'm excited about the process, I'm just excited that someone has decided to come to our little state and just come see us."
Sivley said she's already met 8 famous people, some including Former Alaska Governor Sarah Palin, Vice President Joe Biden as well as New Jersey Governor Chris Christie.