MD could face all male congressional delegation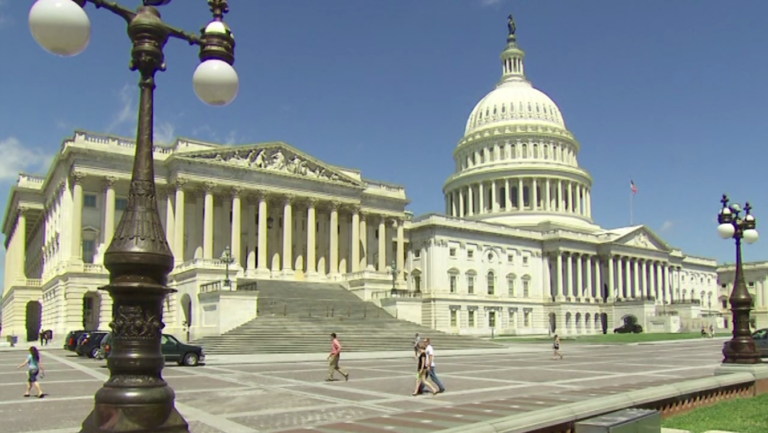 Now that the dust has settled from Tuesday's primary, it's become clear Maryland could have an all-male congressional delegation in the nation's capital. This would be the first time since 1971.
Delegate Mary Beth Carozza, of District 38 C says, "It would be very disappointing."
That is one of the reasons why Carozza, a Republican Delegate, is supporting fellow Republican Delegate Kathy Szeliga for Senate.
Carozza continues, "She was one of the first people when I first ran for office, she picked up the phone, and she thanked me for running. Not only did she have her words, but she backed it up and said, 'What can I do to help you?'"
However, Szeliga's got a bit of an uphill battle. Maryland hasn't elected a republican senator since 1980. There are also only 20 women in the U.S. Senate out of 100 seats. Carozza notes this race has started the conversation of the need for more women to run for office.
Carozza continues, "You sometimes have to encourage women to think about becoming the candidate themselves. They tend to be the ones that work behind the scenes and put in the volunteer hours."
Salisbury City Council Vice President Laura Mitchell agrees. She continues, "It's only a guy's club if we let it be. I think we have a responsibility to ourselves and to everybody else to put ourselves in our place where we want to be."
However, Mitchell doesn't want voters to put a candidate's appearance before their values. For instance, she's supporting Congressman Chris Van Hollen, Szeliga's opponent.
Mitchell goes on, "For me it's not about the party, or their gender, or their race, or anything else. It's about the person and what they represent."
Mitchell and Carozza, a democrat and republican agree. People should vote their conscience and if their candidate happens to be a woman, even better.
Kathy Szeliga and Chris Van Hollen will face off in the general election in November.