Bradley home to stay, despite public wishes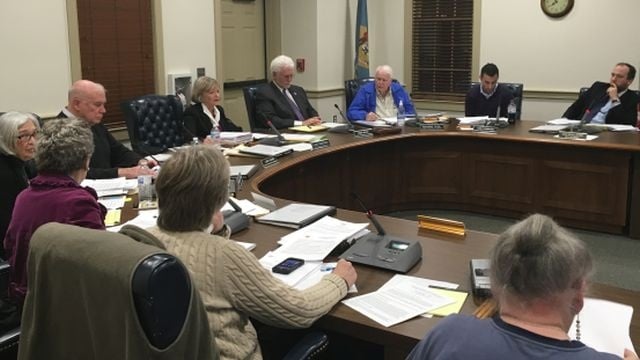 The Lewes Historic Preservation Commission voted five to one Thursday night to deny Bethel United Methodist Church's request to demolish the former home of convicted child rapist Earl Bradley. Commissioner Richard Ceal recused himself because he is a member of the church's congregation.
The commission said Bradley's crimes were horrific, and even though Bradley kept video of his victims at the house, the commission said to their knowledge no physical abuse took place there, and it wasn't enough to push the commission beyond its rules against demolishing historic homes in good structural condition.
"I would have liked to have seen it go the other way," said Earle Baker, pastor for Bethel United Methodist Church.
In 2011 Bradley was convicted of raping more than 100 children and videotaping some of those encounters. Some of those children were as young as three-years-old.
The commission's vote came after a public hearing and a presentation from Baker.
The church was given the property as a donation in 2014. Ultimately, after exploring possible uses for the property, church officials proposed to demolish the property. 
Baker explained to the commission that the house stands as a grim reminder to Bradley's victims, and the entire Lewes community, of one of the most notorious sex offenders in American History.
The public sided with the church. Out of the 36 comments submitted either in person or by letter, commission president Elaine Simmerman said 22 were in favor of demolition.
One member of the public, Dr. Anita Raghvwanshi, who said she was against the demolition, offered to take the house off the church's hands.
"I came here checkbook in hand if they want to sell it," Raghvwanshi said, pulling her checkbook out as she spoke standing at the lectern during the public comment period. 
Church officials confirmed Raghvwanshi left the meeting with a member of the church to tour the house.
Baker said selling the house is not off the table, however nothing can be done until the matter is brought back to the church's council.
"We'll give it prayerful and thoughtful consideration. We won't react hastily. We'll take our time and try to come back with something that benefits the community and can also bring some healing to Earl Bradley's victims," Baker said.
Commission officials did let the church know they do have the right to appeal the decision.