Ahead of primaries, Kathy Szeliga visits Salisbury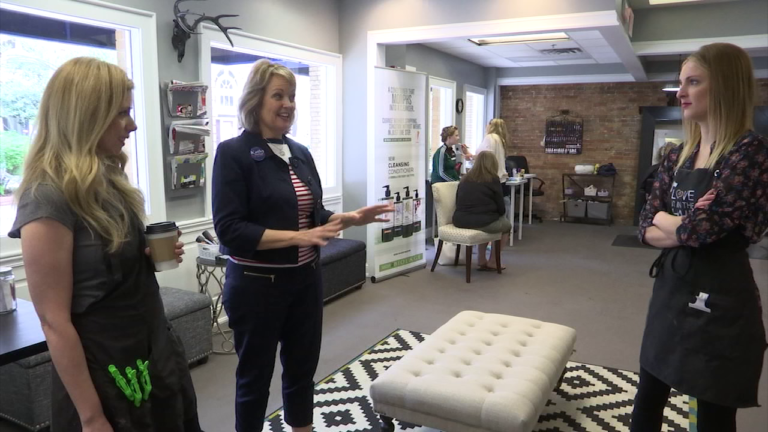 Maryland Primaries are now just days away. Before voters head to the polls on Tuesday Maryland Delegate and U.S. Senate candidate Kathy Szeliga stopped by Salisbury for a downtown business tour and meet & greet. Giving her one final opportunity to make an impression on her potential eastern shore constituents.
"All of us connect very strongly to this part of our state, so I'll be working hard for all Marylanders and have a special place in my heart for the Eastern Shore." Szeliga told 47 ABC.
Szeliga tells us that should she be elected, helping veterans obtain proper healthcare would be atop her to-do list.
"We have a moral imperative to make sure that our military veterans are served and are served honorably by the U.S. Government."Szeliga said. "They have the highest rate of suicide amongst anyone in our population because they're not getting mental healthcare services."
A small business owner herself Szeliga says she could bring real business experience to Washington. She says a reduction of regulations is key in spurring job growth and entrepreneurship.
"Often times government is an obstacle to businesses thriving and creating jobs. Having a U.S. Senator that really understands how to create jobs, how the private sector works, is important for turning our economy around."
Towards the end of her downtown tour, Szeliga was joined by endorser and fellow delegate Carl Anderton Jr.
Anderton tells us that he's a strong believer in what Szeliga brings to the table. "She is as well rounded as a candidate as you'll find." Anderton told 47 ABC, "She's a free thinker, she goes outside the box."
Szeliga also told 47 ABC that if she wins the Senate seat left behind by Mikulski she plans on visiting the Eastern Shore on a regular basis.