A look behind prosecuting animal abuse cases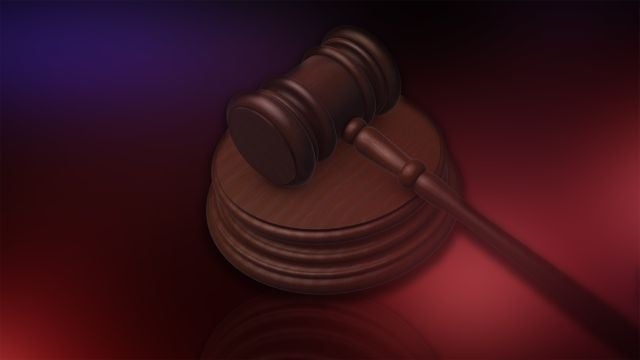 When a possible case of animal abuse is reported, Sheriff James Phillips of the Dorchester County Sheriff's Office says action is taken almost immediately.
"The criminal case for an animal is done the same way as a person," says Sheriff Phillips. "You have to have everything in line to be able to prove what you're claiming happened."
According to Sheriff Phillips, the first step is to get in touch with the person the complaint is being filed against. From there, he says a courtesy inspection by Animal Control can take place.
He tells 47ABC if an animal is seen in poor condition, such as signs of obvious malnutrition or a flea infestation, that's when it can be seized.
Sheriff Phillips says under state law, the animal must be taken to a veterinarian.
"The veterinarian will do a full scale examination and some testing to determine what the injury is, what the illness is and then they'll give us they'll us their written opinion as to 'this is caused by this' and we need that in order to prosecute the case to move forward it with it." he explains.
Bill Jones, state's attorney for Dorchester County, says there are two categories of animal abuse that carry penalties: general neglect or abuse and aggravated animal cruelty.
General neglect can result in a 90-day imprisonment or a 1,000 dollar fine. Both penalties apply per animal, if convicted.
Aggravated animal cruelty, which includes dog-fighting, can carry a penalty of three years behind bars and a 5,000 fine per animal involved.
According to Jones, neither are easy to prosecute; however, he says there are certain things to look out for in cases of neglect. For example, evidence that an animal failed to receive proper nutrition, water or shelter. Jones says it's much harder to prove cases of aggravated animal cruelty.
"We have to prove there's aggregating factors, the fact that was somebody was engaged in an aggregated enterprise to include dog fighting, cock fighting, things like that and so it's not enough to prove that the animal was basically abused or basically neglected," explains Jones.
Jones says one of the biggest challenges of prosecuting animal cruelty cases is the fact that animals can't testify. This, he says, can be especially difficult when a suspect or suspects are not cooperating with authorities.
"In a house that has a lot of people living there, the question that we have a lot of times the question is who's responsible for those animals? Who's the person who owned those animals? Who's the person who took responsibility for those animals?" He explains.
This means these kinds of cases can be anything but clear-cut, leaving investigators with a lot of work to do.