830+ grams synthetic marijuana reportedly seized during Salisbury traffic stop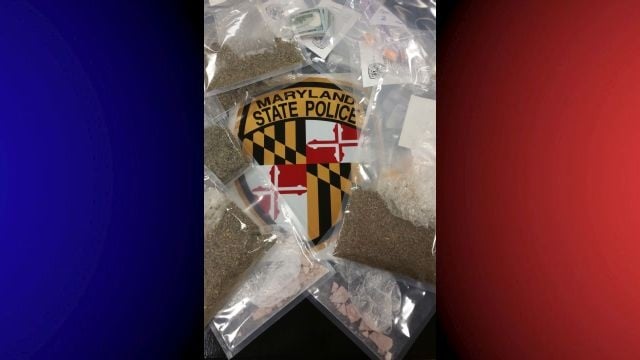 A Salisbury man is facing charges, after Troopers say he had more than 830 grams of synthetic marijuana in his car, during a traffic stop.
Maryland State Police say on Thursday afternoon, around 1:20 PM, a Trooper pulled over a Dodge Charger on Northwood Drive near Leonard Lane, in Salisbury, for a traffic violation.
During the stop, the Trooper says a K-9 team from the Wicomico County Sheriff's Office responded to the scene, and alerted. MSP say they then searched the vehicle, and found 844 grams of synthetic marijuana, 117 grams of crack cocaine, 297 suboxone sublingual films, and $1,400 in cash.
The driver, 26-year-old Donte Harris, was arrested, and charged with CDS: possession – not marijuana, CDS possession with intent to distribute, and CDS: possession with intent to distribute – narcotics. Harris was then turned over to the Wicomico County Detention Center.