1955 War Memorial cylinder uncapped in Salisbury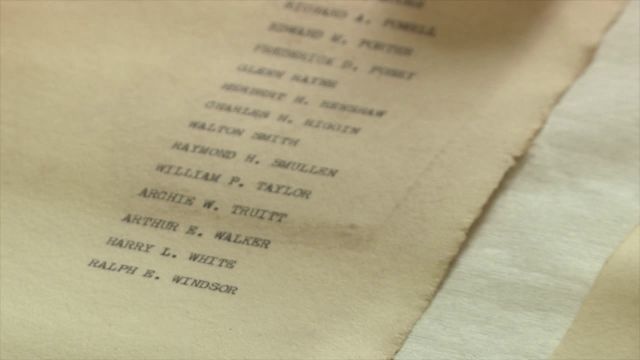 On Friday, Mayor Jake Day, along with the 1955 War Memorial Committee, and Salisbury Public Works all gathered to witness the uncapping of the 1955 War Memorial cylinder. Inside that cylinder, a significant piece of history.
Entombed in the War Memorial for over 60 years, the cylinder holds the names of several fallen soldiers from the Eastern Shore. Officials at the Renovation Project site say they estimate that more than 100 names are on the current scroll and after today's uncapping, they're planning to honor several more.
"What we'd like to do is be able to add additional names," says Michael Moulds, director of Salisbury Public Works, "because the last names that were added were from the Korean War. So we want to do that, then preserve it back into the renovation."
Officials say a member from the Maryland Archives was on hand Friday, offering recommendations on how to properly maintain the scrolls in the memorial with the intent to keep them stay safe for another 60 years.