UPDATE: Two charged in Georgetown restaurant burglary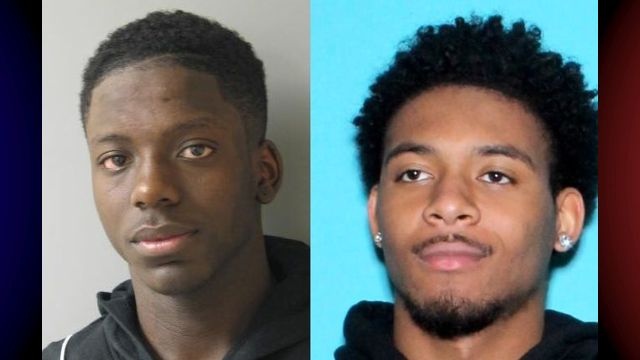 Police in Georgetown say they have made two arrests in connection with the burglary of a local restaurant.
Georgetown Police say on Saturday, they charged 19-year-old Alonzo Sutton-Bullock of Dover, and 18-year-old Rontrell Leonard of Seaford, for a burglary that happened on March 9, at the Georgetown China Wok. Georgetown Police say they were contacted by the Camden Police Department, who said that they had Sutton-Bullock and Leonard in custody, for a burglary in their jurisdiction.
The two departments were apparently able to compare photos of Sutton-Bullock and Leonard with still photos of video surveillance from the China Wok incident, and positively identify them as the suspects that committed the burglary. Camden Police also apparently let Georgetown know that during an interview, Sutton-Bullock admitted to several burglaries within several jurisdictions in Delaware, including the China Wok burglary in Georgetown.
On surveillance footage, Police say the two suspects are seen hitting the front window of the restaurant with a baseball bat, before shattering the front door, grabbing a tip jar from the counter after they couldn't get into the cash register, and fleeing out the back.
The two have since charged with burglary, possession of burglary tools, conspiracy, and theft by Georgetown Police, and held at the Sussex Correctional Institute on a $12,000 bond each, pending a future court date.