UPDATE: Man found dead in hazmat investigation in Salisbury identified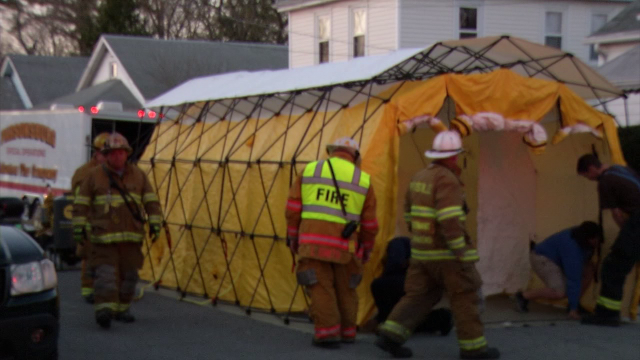 Investigators have identified a man who was found dead inside of a Salisbury home during a hazmat investigation.
Salisbury Police say on Monday, 50-year-old John Joseph Blasko, of Salisbury was found inside of a Liberty Street house. The Office of the Chief Medical Examiner reportedly did an autopsy on Blasko on Tuesday, and the cause and manner of death are pending. Preliminary results apparently indicated no obvious trauma to the victim.
At this time, Detectives say they are still working to identify the chemical that was found in the residence, and the vehicle. Police say the chemical has been contained to the residence and the vehicle, and further testing conducted has determined that there is no danger to neighboring residences or businesses.
On Monday evening around 5:15 PM, Officers on patrol near Mabel Avenue noticed a vehicle near an abandoned building, and found that the vehicle was empty, but was covered in unknown  chemical which emitted a strong, noxious odor.
The Officers then traced the owner's address to a home on Liberty Street, where they then found a man lying on the floor. Once inside, Officers tried to give the man emergency first aid, but were quickly overcome by the fumes from an unknown chemical.
As the investigation continues, Salisbury Police are asking anyone who may have information related to this investigation to contact Crime Solvers of the Lower Eastern Shore at 410-548-1776, or the Salisbury Police Department at 410-548-3165.